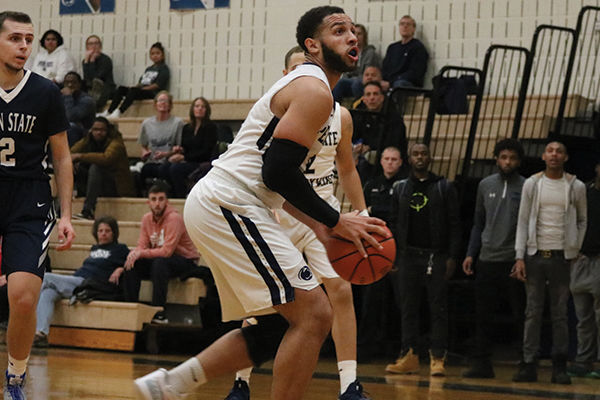 MEDIA, Pa. -- Penn State Brandywine sophomore Anthony Lattanzi was one of 18 men's college basketball student-athletes to receive the Arthur Ashe Jr. Sports Scholar Award recently as announced by the publication Diverse: Issues in Higher Education.

Diverse: Issues In Higher Education sponsors the Arthur Ashe Jr. Sports Scholars, honoring undergraduate students who excel both on the field and in the classroom. Since 1992, the magazine has selected the top minority student-athletes who have completed at least two semesters at their institution and hold a grade-point average of 3.20 or higher.

Lattanzi, one of two student-athletes in the Penn State system to receive the honor, in an accounting major who holds a 3.68 grade-point average. Earlier this winter, he became the first Brandywine men's basketball player to earn USCAA National Academic Team laurels since the 2011-12 season. Lattanzi was also a PSUAC All-Academic Team selection during his freshman season.

On the court, Lattanzi has played in 47 games for the Lions during the last two seasons, helping Brandywine to back-to-back postseason appearances, including its first-ever conference championship during the 2017-18 campaign. This winter, he averaged 6.5 points and 6.3 rebounds while starting 23 games.