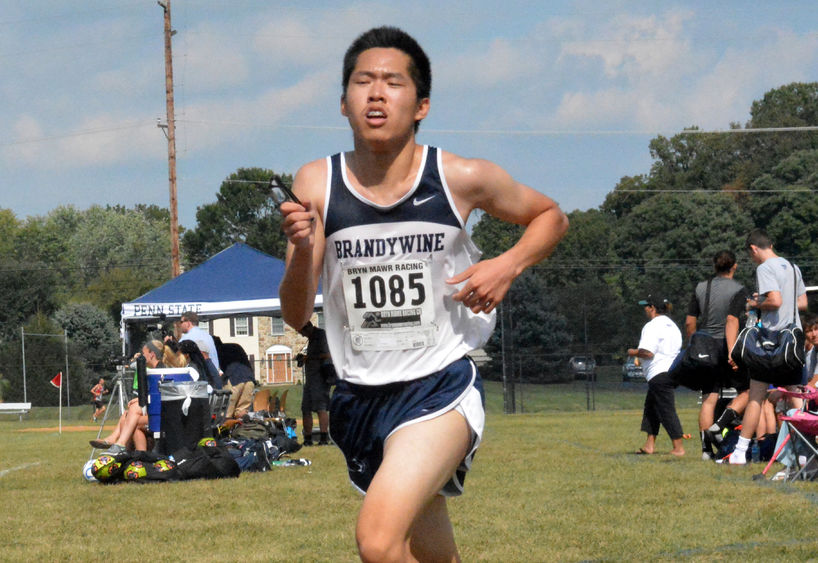 MEDIA, Pa. — A trio of former Penn State Brandywine cross country runners were named to the Penn State University Athletic Conference All-Decade Teams as Brian Abel and John Li were selected to the men's team and Catharine Mooney earned recognition on the women's team.
Abel owns six of the 10 fastest 8K times in team history, including the school record of 25:55, which he set at the 2019 PSUAC Championship when he placed second. A two-time First Team All-PSUAC runner, Abel has the distinction of being Brandywine's first men's cross country student-athlete to earn all-American status as he claimed second team laurels following a 13th-place finish at the 2019 USCAA National Championship.
Abel also became the men's team's first-ever medalist when he won the DelVal Invitational, his first collegiate race, on Sept. 1, 2018. He successfully defended his DelVal Invitational title as a sophomore one year later.
Also a USCAA National Academic Team and PSUAC All-Academic Team honoree, Abel is currently working toward his degree in electrical engineering at University Park, which he expects to complete this spring.
Li is the only cross country runner in Brandywine history to have qualified for the USCAA National Championship four times. He earned four all-conference awards, including three first team selections, during his career from 2015-18.
Li's personal-best 8K time came on Brandywine's home course when he finished in 29:03 during the 2017 Blue Apple Invitational.
In addition, Li earned USCAA National Academic Team and two PSUAC All-Academic Team awards. He graduated from Brandywine in 2020 with a psychology degree.
Mooney was a record-setting runner for the Brandywine women's team from 2018-19.
She owns both the 5K (21:38) and 6K (24:28) records at Brandywine and is also the only women's runner to have earned all-American accolades in team history. Mooney was a second team honoree in 2019 after a 14-place showing at the USCAA National Championship.
A two-time First Team All-PSUAC performer, Mooney became Brandywine's first individual medalist at the conference level in 2019, winning the PSUAC championship at Mont Alto, her third top-three finish of the season, and fifth during her two-year career.
A 2019 USCAA National Academic Team recipient and two-time PSUAC All-Academic Team honoree, Mooney will complete her undergraduate degree in kinesiology at University Park during the 2021-22 academic year.