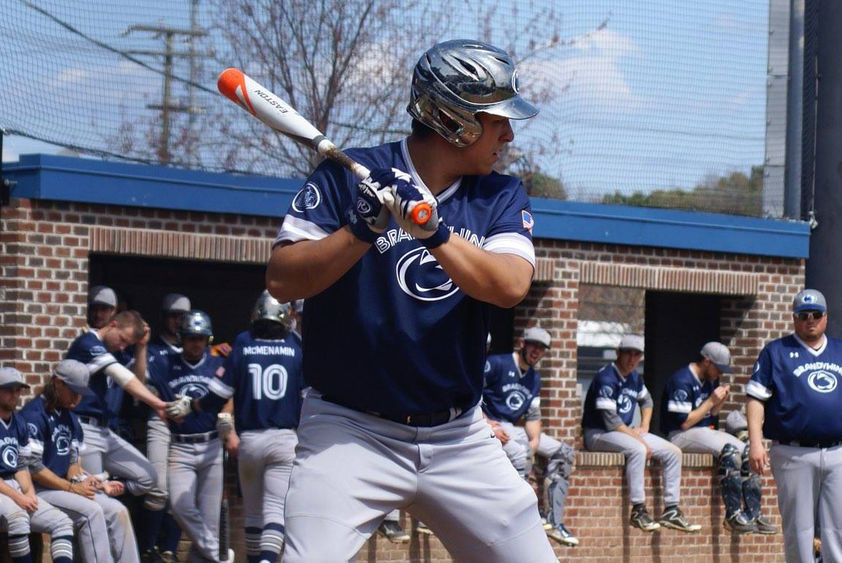 A trio of former Penn State Brandywine student-athletes were selected to the Penn State University Athletic Conference All-Decade Baseball Team as Gabe Encarnacion, Matt Masi and Tom Osenbach all earned honors.

Encarnacion was a two-time USCAA All-American from 2012-15. He batted .475 in 35 games during the 2014 season en route to winning conference player of the year, while also earning his second of three First Team All-PSUAC awards. Overall, Encarnacion completed his 126-game career with 156 hits, 98 runs scored and 97 RBI, claiming two all-American honors.

The 2015 John S. Egli Award winner as the top scholar-athlete in the PSUAC, Encarnacion earned his degree in human development and family studies. He was a four-time PSUAC All-Academic and three-time USCAA National Academic selection.

Masi launched 15 home runs during his three-year career, one of the top long ball totals among PSUAC hitters during the last decade. The 2018 PSUAC Player of the Year, Masi hit a single-season record nine home runs during his final season at Brandywine. A career .320 hitter, Masi saw 52 of his 95 career hits go for extra bases. Masi, a two-time all-American and all-conference standout, also tallied 80 RBI, 68 runs and 34 stolen bases.

Masi earned his business degree from Penn State in 2018.

Osenbach, a four-time First Team All-PSUAC infielder, was named PSUAC Player of the Year as a senior. From 2013-16, Osenbach collected 178 hits, 122 RBI and a .412 batting average. A three-time all-American, Osenbach played in 138 games during his four-year career. He was also successful in the classroom, earning First Team Academic All-American, Philadelphia Inquirer Academic All-Area and USCAA National Academic Team laurels.

A 2016 Penn State graduate, Osenbach received his degree in information sciences and technology.