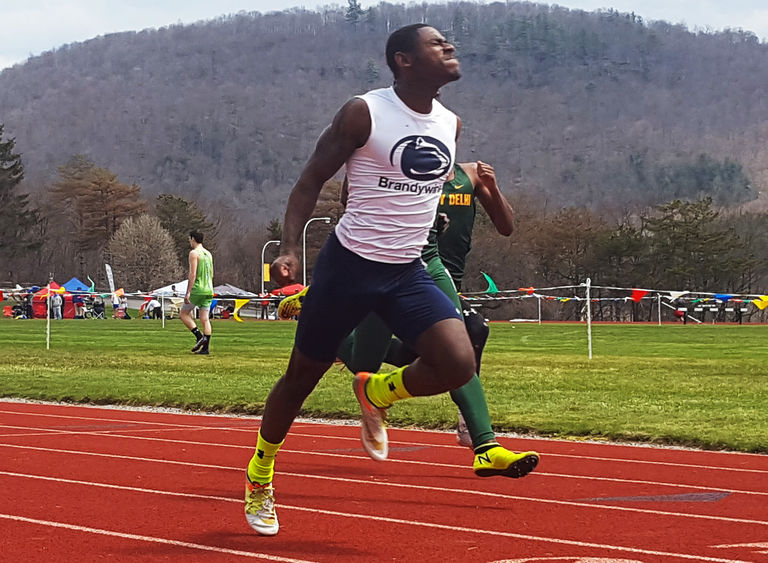 MEDIA, Pa. — The regular season came to a conclusion and postseason began for Penn State Brandywine's spring athletic teams last week.
Nearing the end of its second season as a varsity sport, the Brandywine track and field team placed eighth at the USCAA National Championships on Saturday in Delhi, N.Y. The Lions claimed five top-five finishes, including two medal winners.
Freshman Taufiq Brown posted the third-best time at 100 meters, sprinting to a time of 11.55 seconds, while classmate David White earned a bronze medal with a throw of 37.48 meters, a personal-best mark.
Overall, Brandywine totaled 21 points to claim eighth place. SUNY Delhi earned its second-straight national title with 245 points.
Brandywine will compete at the Jim Thorpe Invitational in University Park this weekend to round out its season.
The Brandywine softball team also got its postseason run started, rolling through Penn State Hazleton 11-3 in five innings on Friday during a Penn State University Athletic Conference Tournament first round game.
The Lions, the three-time defending PSUAC champions, blasted three home runs and recorded seven extra-base hits en route to winning their ninth-straight conference tournament game. Junior Arianna Segich went deep twice, while senior Katie DeStefano was 2-for-3 at the plate and claimed her 18th victory of the season in the circle.
Brandywine will face Penn State Fayette at Beard Field on Sunday morning at 11 a.m. during their first of two tournament games on Sunday. Monday's championship is slated to begin at 1 p.m.
Brandywine baseball, despite dropping its regular-season finale at Penn State Schuylkill on Monday, was gifted the PSUAC Eastern Division title and a first round bye in the league tournament. Needing two Penn State-Wilkes Barre losses on Tuesday, Brandywine received just that to clinch its second-straight division title.
Brandywine begins its tournament run Sunday afternoon against Penn State Beaver at Showers Field in DuBois, Pennsylvania. The double-elimination tournament's title game is Monday at 1 p.m.
Complete box scores, recaps and updates for Penn State Brandywine athletics are posted at psubrandywineathletics.com.