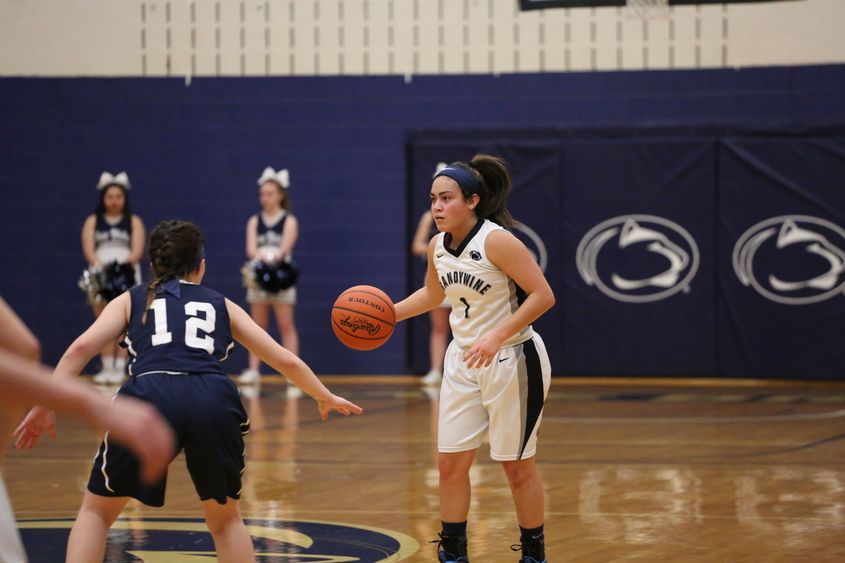 MEDIA, Pa. — The Penn State Brandywine men's and women's basketball teams continued non-conference play last week with each defeating NCAA Division III teams during the second week of the regular season.
Both teams enter the first week of conference play sporting a 2-2 record. After each started the season 0-2, the teams won two-straight games away from home to even their records.
Brandywine's women rolled 73-61 at Immaculata on Tuesday night behind career highs of 20 points and 17 rebounds from sophomore Kendra Stanford. Classmate Nikki Velez, who connected on a three-pointer for the 30th-straight game dating back to last season, added 17 points.
The Lions open the home portion of their schedule Monday night against Penn State Berks. Brandywine has defeated Berks two seasons in a row with both victories coming by more than 20 points. Following Monday night's game, Brandywine hosts Davis on Thursday before visiting Penn State Lehigh Valley in its conference opener Saturday afternoon. Brandywine defeated Lehigh Valley during last year's PSUAC Tournament en route to winning its third conference title.
Brandywine's men claimed a pair of tightly-contested victories last week, edging Penn State Abington 90-83 before topping the University of Valley Forge 76-72 on Sunday.
Freshman Rob Tindley poured in 26 points in the win over Abington and added 16 more points at Valley Forge, while senior James Fisher tallied 23 points during Sunday's win.
Brandywine's first conference game is Tuesday night at Penn State Schuylkill. The Lions then return home to face Davis Thursday before traveling to Penn State Lehigh Valley on Saturday.
Complete box scores, recaps and updates for Penn State Brandywine athletics are posted at psubrandywineathletics.com.