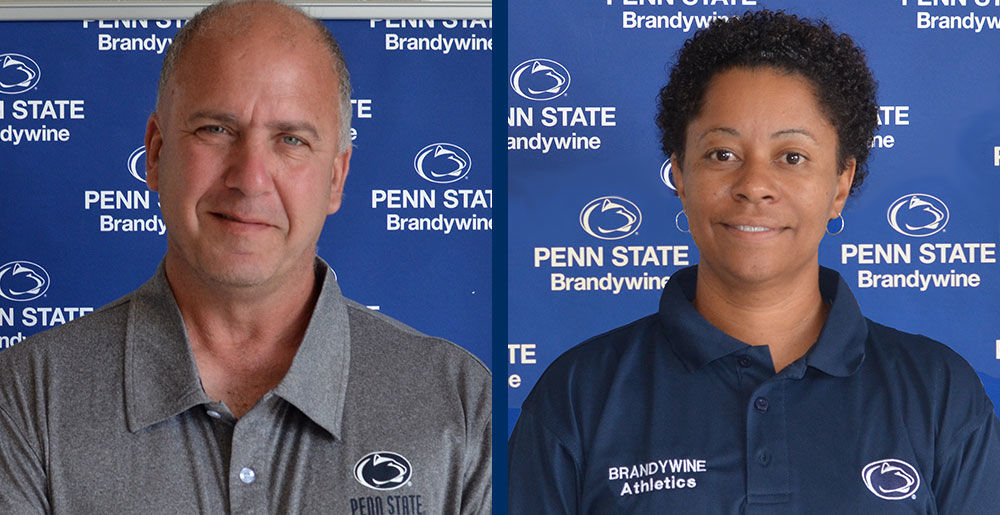 MEDIA, Pa. — Penn State Brandywine will debut men's and women's track and field as varsity sports in 2017-18 announced Director of Athletics Jim Gastner on Tuesday. The program will begin at club status in 2016-17 and could be vaulted to varsity status during the upcoming academic year depending on participation numbers.
With the addition of the track and field teams, the third and fourth programs to be added during the last four years at Brandywine, the athletic department will field a total of 13 varsity sports during the 2017-18 academic year.
"This is an exciting opportunity for our department and campus," said Gastner. "There is a large amount of interest in track and field among current students and from high school programs within our recruiting boundaries. We're looking forward to forming a coaching staff with the end goal of fielding varsity teams during the 2017-18 academic year."
Each of Brandywine's current varsity programs (baseball, softball, men's soccer, women's soccer, volleyball, men's cross country, women's cross country, men's tennis, women's tennis, men's basketball and women's basketball) compete as members of the United States Collegiate Athletic Association (USCAA).
Track and field has been identified by the USCAA as an emerging sport among its members and for the first time in 2016, the association held a national meet, which featured five schools.
Angela Fitch and Joe Frassenei have been selected to lead the Lions' men's and women's cross country and track and field teams. Fitch will serve as the head track and field coach and assistant cross country coach, while Frassenei is charged with leading the cross country squads and assisting with the track and field teams.
Fitch is the first-ever head coach for the newly-created track and field teams. She brings over a decade of coaching experience at the college, club and high school levels to Brandywine.
Most recently, Fitch coached track and field at Kell High School in Marietta, Ga., for four years. While at Kell, Fitch led the girl's team to a third-place showing in the state, while helping mentor four 2016 graduates who received NCAA Division I scholarships.
From 2006-2014, Fitch was a USA Track & Field independent coach, where she taught fundamentals and techniques of all track and field events, while also coordinating team travel arrangements. Fitch earned her USA Track & Field Level I coaching certification in June 2016 and is a USATF certified official as well.
Fitch's coaching career began in 2001 at NCAA Division II Bowie State as she served as the women's sprint and hurdles coach. During her three-year stint at Bowie State, Fitch mentored 10 NCAA All-Americans, while also aiding in academic advisement and recruiting.
A two-year member of the track and field teams at LaSalle University, Fitch was an NCAA indoor qualifier at the 60-meter sprint after winning the Metro Atlantic Athletic Conference championship. She completed her bachelor's degree in education at Coppin State University and earned a master's degree in the same field from McDaniel College.
Frassenei comes to Brandywine from Woodstown High School in New Jersey where he spent the last 25 years as head girl's track coach and 17 years as head girl's cross country coach. Additionally, he spent over a decade as the school's wrestling coach.
Also a physical education and health teacher at Woodstown, Frassenei built one of the top cross country and track and field programs in the state, serving as a mentor to hundreds of student-athletes and assistant coaches during his time with each program. Frassenei also established and ran fundraising programs to benefit teams and student-athletes.
Frassenei holds a bachelor's degree in education from West Chester University and a master's degree in school leadership from Wilmington University.
For more information on Penn State Brandywine track and field, please contact Head Coach Angela Fitch at [email protected] or Assistant Coach Joe Frassenei at [email protected]. Prospective student-athletes can fill out the recruiting questionnaire here: http://psubrandywineathletics.com/information/prospective_athlete