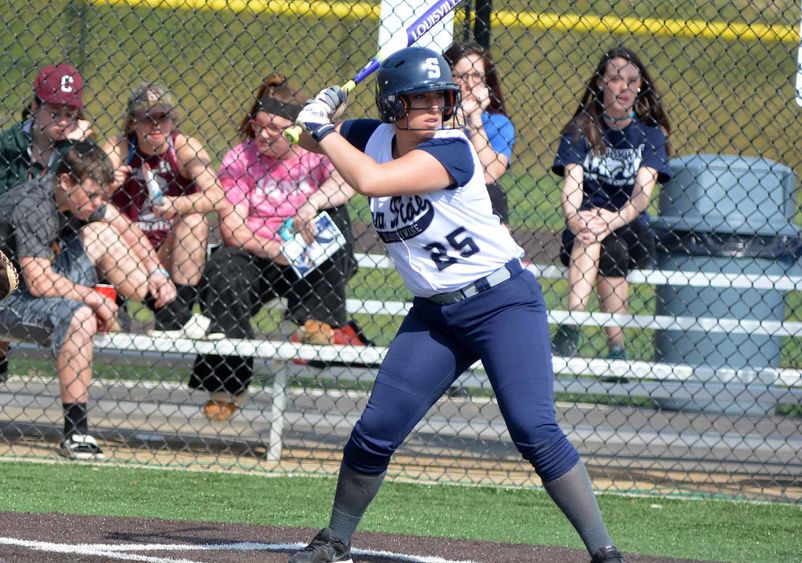 MEDIA, Pa. – Penn State Brandywine's baseball and softball teams both picked up key PSUAC doubleheader sweeps on Sunday afternoon as each team walked off with victories against Penn State Schuylkill.
After rolling to an 11-0, five-inning victory in game one, the Brandywine softball team survived a scare from Schuylkill in game two, scoring three times in the seventh to claim a 12-11 victory.
The Lions led 9-3 through four innings, but Schuylkill scored four runs in the fifth and four more in the sixth to take an 11-9 lead. Freshman catcher Steph Harvey got the final rally started with an RBI single that made the score 11-10. A bases-loaded walk issued to sophomore Jen Patterson tied the game and freshman Kim Palermo followed with another base on balls to force home the winning run.
Harvey went 5-for-7 with five runs batted in at the plate over the two games, while junior Olivia Encarnacion was the winning pitcher in each game. Encarnacion fired a two-hit shutout in game one.
Brandywine, which has now won 22 consecutive games against PSUAC teams, opens a busy, eight-game week on Tuesday at Widener. The Lions also face Valley Forge Wednesday before returning to conference play with doubleheaders at Penn State Hazleton (Thursday) and Penn State Beaver (Sunday).
Brandywine baseball opened the week with a 14-6 setback against Marywood, but bounced back to take both ends of a doubleheader from Schuylkill on Sunday.
Senior Brian Bosco won his third-straight decision on the mound, while classmate Dan McMenamin knocked in three runs with a bases-clearing triple to lead the Lions to a 6-4 triumph in game one.
Brandywine trailed 4-2 and had only two hits through six innings of the nightcap, but rallied to win 5-4 on a walk-off double from sophomore Matt Masi.
After the first three Brandywine batters reached base during the inning, Masi sent a long double into the right-center field gap, scoring all three base runners and giving Brandywine a 5-4 victory.
The Lions are now 5-1 in PSUAC play with 14 league contests remaining, including six this week. Following a mid-week doubleheader against Penn State York, Brandywine travels to the western half of the state to play four pivotal weekend games against Penn State Greater Allegheny and Penn State Beaver.
Complete box scores, recaps and updates for Penn State Brandywine athletics are posted at psubrandywineathletics.com.