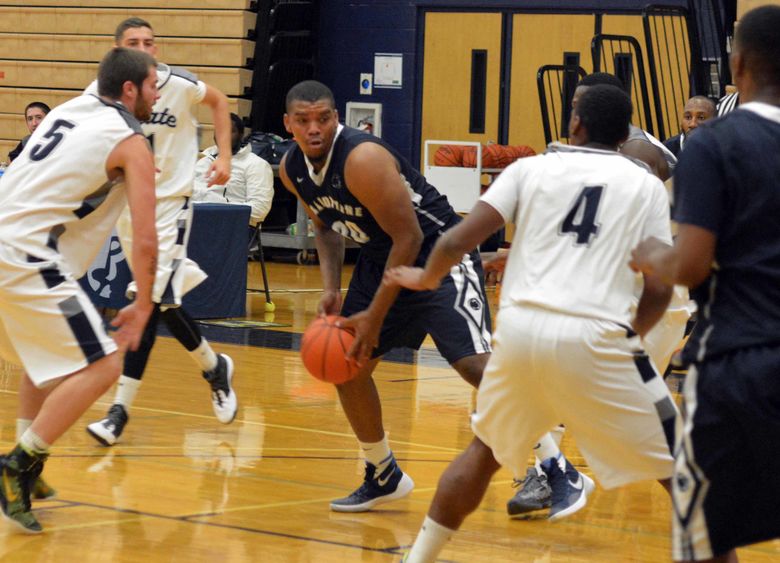 MEDIA, Pa. – Penn State Brandywine traveled to the western half of the state for a pair of PSUAC basketball doubleheaders against DuBois and Fayette, returning to conference play for the first time in over a month.
Brandywine's women got the weekend started in exciting fashion, knocking off DuBois 88-82 in overtime to extend the team's winning streak to three games. Seniors Cashae Hinton and Jessy Gledhill combined for 13 of Brandywine's 17 points during the extra session, while junior Olivia Encarnacion poured in a season-high 26 points.
Saturday afternoon, the Lions saw their winning streak come to an end with an 82-71 loss at Fayette. The victory was pivotal for Fayette, which moved one game in front of Brandywine for fifth place in the league standings.
Brandywine sits in sixth place with a 3-3 record entering the week. The Lions visit Lehigh Valley, one-of-two teams with an unblemished conference mark, on Wednesday before hosting Greater Allegheny on Sunday in the teams' lone meeting of the season. Lehigh Valley already owns an 83-76 victory over Brandywine on Dec. 8.
The Brandywine men were defeated in both games of the weekend trip, falling 97-80 at DuBois and 86-72 against Fayette. Brandywine trailed by just three at the half against DuBois and surged into the lead early in the second half, but a 12-0 run by DuBois gave the hosts the lead for good.
One day later, the Lions again owned a second-half edge, but Fayette used a 27-5 run spanning nearly 10 minutes to take over the game. Sophomore Cyrie Spencer led the Lions with 18 points, while freshman Naifes Smalls netted 22 points against DuBois.
The losses pushed Brandywine to seventh in the PSUAC standings with nine games remaining. The Lions will look for a season sweep of Lehigh Valley on Wednesday when they open a three-game week that also includes a home Sunday matinee against Greater Allegheny and a Friday night, non-conference trip to Valley Forge.
Complete box scores, recaps and updates for Penn State Brandywine athletics are posted at psubrandywineathletics.com.