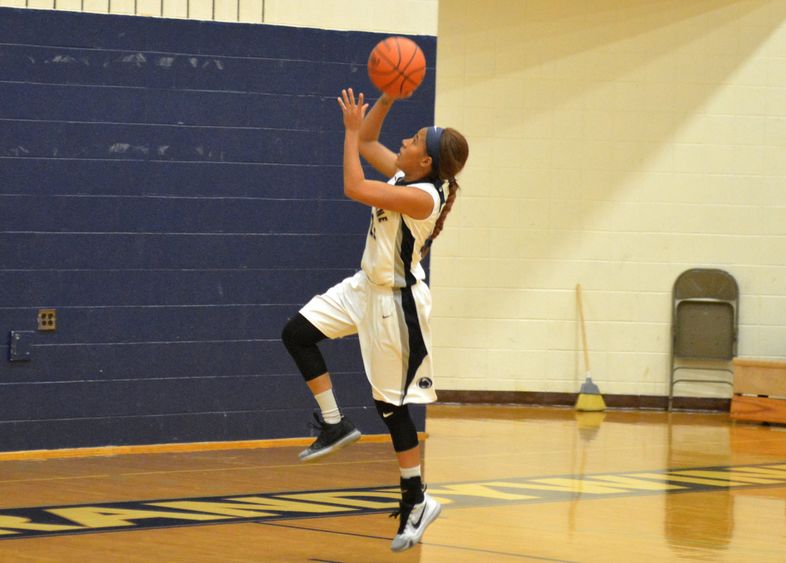 MEDIA, Pa. – Senior point guard Cashae Hinton became the eighth player in Penn State Brandywine women's basketball history to record 1,000 career points as the Lions blasted Vaughn College (New York) 88-14 on Sunday afternoon.
Hinton's 1,000th point came at the 5:50 mark of the first quarter when she grabbed a steal and went coast-to-coast, sinking a fast-break layup. She finished the contest with 15 points, giving her 1,009 in her career, while also dishing out four assists in 15 minutes of action.
Hinton was also a key cog during the Lions' mid-week, 97-58 victory over Central Penn, producing a season-best 24 points, along with seven assists, six steals and five rebounds.
The Lions, who went 2-1 during a three-game week, upped their overall record to 8-5 this season. Brandywine begins the week in sixth place in the PSUAC with a 2-2 league mark and has 10 conference games remaining beginning with a weekend road trip to DuBois (Friday) and Fayette (Saturday).
The Brandywine men also had a busy, three-game week, suffering losses to North Carolina Wesleyan, Central Penn and Vaughn. Junior point guard Kenneth Murphy nearly recorded a triple-double Sunday against Vaughn, posting 18 points, 10 rebounds and eight assists in an 81-76 loss.
Brandywine is entering a crucial portion of its schedule with 11 of its final 12 games against PSUAC competition. The top six teams at the end of the regular season earn a spot in the PSUAC Tournament. The Lions are tied for fourth in the league with a 3-2 conference record and are looking to reach the postseason for the first time since the 2012-13 campaign.
Complete box scores, recaps and updates for Penn State Brandywine athletics are posted at psubrandywineathletics.com.