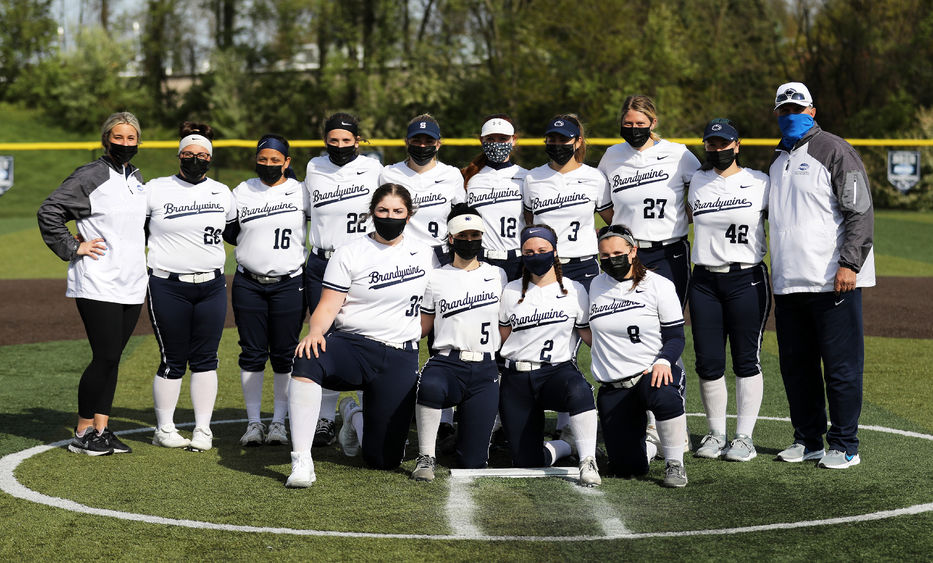 The 2020-21 Penn State Brandywine softball team was honored for its academic prowess by the National Fast-Pitch Coaches Association (NFCA) as one of the top academic teams during the past year. In addition, five members of the 2021 squad were named NFCA Scholar-Athletes.

Brandywine's team grade-point average of 3.25 ranked 30th among non-NCAA and non-NAIA schools in 2020-21. Head Coach Mark Caserta's team was recognized by the NFCA for the sixth consecutive year.

Among all United States Collegiate Athletic Association schools, only Brandywine and St. Mary of the Woods received laurels. Brandywine joined University Park as the lone campuses in the Penn State system to land academic team and individual awards.

Brandywine's five student-athletes honored included Rachel Cherubini, Farrell Everett, Haley Grossi, Rebecca Sorrentino and Nicole Zuppo. To claim recognition, student-athletes must earn a GPA of 3.50 or higher during the academic year.

Cherubini and Grossi, who both earned their fourth NFCA awards, graduated with honors from the University in May.

Everett, a junior communications major, is the lone returner to the 2022 squad among the honorees. She batted .500 with 12 runs scored and 11 RBI in 14 games last spring.

Brandywine enters the 2022 season having won six consecutive Penn State University Athletic Conference championships, having won at least 20 games during each of its title-winning seasons.