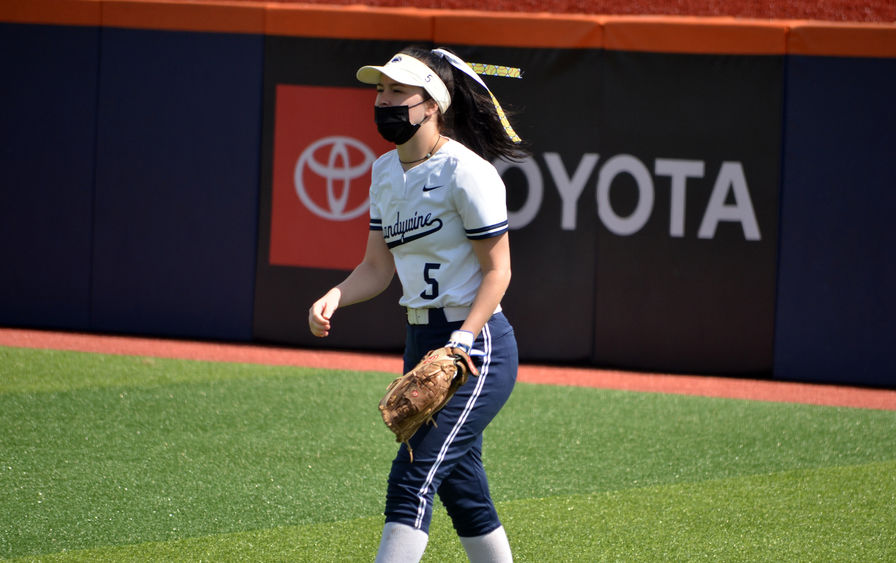 Penn State Brandywine softball student-athlete and 2021 Magna Cum Laude graduate Rachel Cherubini was selected to the CoSIDA Academic All-America Women's At-Large First Team.
Cherubini is the fifth Penn State Brandywine student-athlete to earn academic All-American honors and the second from the Brandywine softball team, joining former teammate Maddie Malfara, who was a second team honoree in 2018.
Selected from a pool of over 100 nominees, Cherubini was one of five student-athletes to earn First Team Academic All-America from CoSIDA's College Division. The college division includes two-year institutions, Canadian institutions and any United States four-year institutions that are not affiliated with the NCAA or NAIA. Brandywine is the only Penn State University Athletic Conference member ever to have a student-athlete receive academic All-American accolades.
Cherubini graduated in May with a degree in psychology after earning a 3.93 grade-point average during her four years at Brandywine. A three-time USCAA National Academic Team honoree, Cherubini also earned academic laurels from the PSUAC and NFCA, while competing for the Lions.
A four-year starter in the outfield, Cherubini played in 112 games at Brandywine, helping the team win three conference championships.
Despite junior and senior seasons that were abbreviated by the pandemic, Cherubini finished her career second all-time in hits at Brandywine with 131. She owns the team record for longest hitting streak at 18 games, while also standing second all-time in runs scored (131) and third in RBI (99).
A three-time First Team All-PSUAC recipient, Cherubini earned USCAA All-America honorable mention during her final season at Brandywine this spring. She batted .368 with 23 RBI and 28 hits, including a walk-off single against Penn State DuBois in the PSUAC Tournament that sent Brandywine to the title game. Cherubini was a First Team USCAA All-American as a freshman when she hit .486 with 46 runs scored and 38 RBI.
Cherubini will continue her education at Marist College this fall when she begins her pursuit of a master's degree in school psychology.