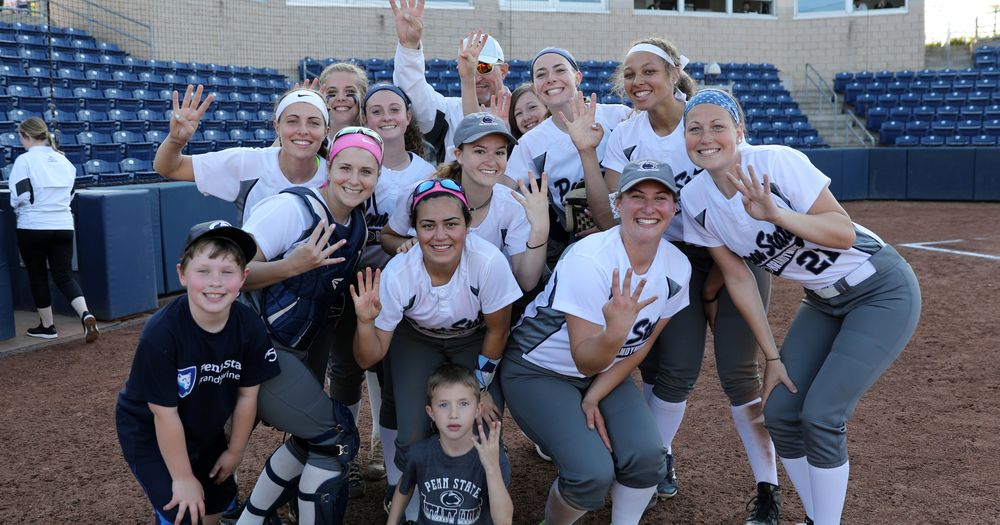 LOUISVILLE, Ky. — Penn State Brandywine posted the ninth-highest cumulative team grade-point average among all four-year college softball programs during the 2017-18 academic year, as the Lions earned the Easton/National Fastpitch Coaches Association Academic Team Award for the third consecutive season on Tuesday, Oct. 2. In addition, nine members of the 2017-18 squad were selected as NFCA All-America Scholar Athletes.
The 12 members of the 2018 Brandywine softball team combined to amass a GPA of 3.68 last year. That cumulative GPA ranked Brandywine No. 1 in the United States Collegiate Athletic Association and was second-highest among schools from the state of Pennsylvania.
Following the completion of the 2018 spring semester, all 12 members of the team earned Penn State University Athletic Conference All-Academic Team recognition, while three members of the squad — Alexa Anderson, Julie Foeldes, and Maddie Malfara — landed United States Collegiate Athletic Association National Academic Team accolades.
The nine individuals earning NFCA All-America Scholar Athlete honors were Alexa Anderson, Rachel Cherubini, Kayla Corrente, Katie DeStefano, Ashley Dotey, Julie Foeldes, Haley Grossi, Maddie Malfara, and Gina Mazurkiewicz. Foeldes and Malfara both collected their third NFCA award, while the honor marked the second of Anderson's career.
To land the award, student-athletes must amass a cumulative grade-point average of 3.50 or higher during the entire academic year. A total of 4,393 softball players from four-year colleges were honored, with Brandywine's being the lone representatives from the USCAA and PSUAC.
On the field last season, Brandywine captured its fourth-straight PSUAC championship and finished fifth at the USCAA World Series, its third consecutive top-five showing. Under the direction of Head Coach Mark Caserta, Brandywine won a program-record 27 games.
Five members of the 2018 championship team return to the squad when the 2019 team takes the field for the first time this March.