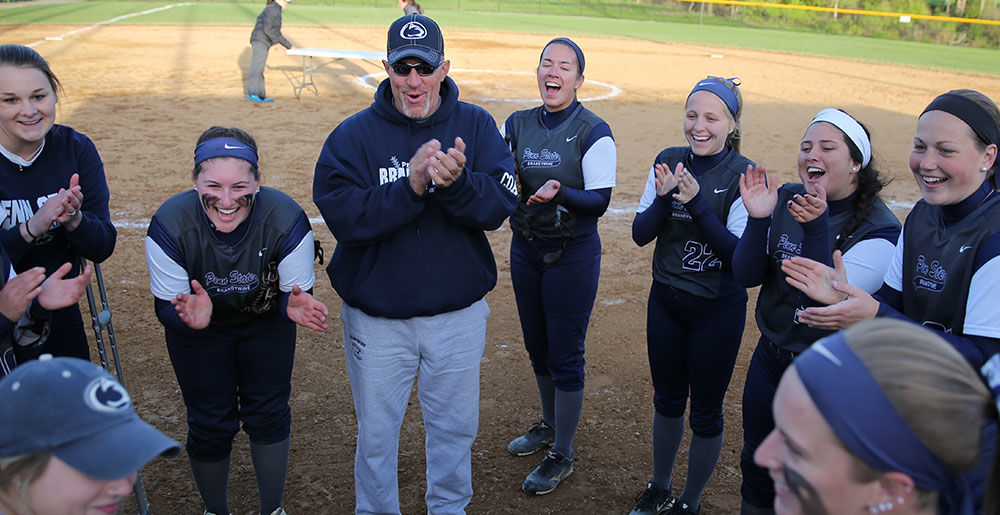 LOUISVILLE, Ky. — The Penn State Brandywine softball team was honored by Easton and the National Fastpitch Coaches Association on Tuesday, Oct. 3, with the All-Academic Team Award for its work in the classroom during the 2016-17 academic year.
To receive consideration for the award, teams must compile a grade-point average of 3.0 or higher throughout the entire academic year.
The Lions' GPA of 3.462 ranked No. 1 in the United States Collegiate Athletic Association and 117th overall among all four-year colleges in the nation. Of the 27 schools honored in the state of Pennsylvania, Brandywine posted the ninth-highest team GPA and was the only Penn State campus to receive recognition.
During the season, 14 of the 15 members of the team were named to the Penn State University Athletic Conference All-Academic Team and four claimed USCAA National Academic Team Awards: Grace DeRosa, Julie Foeldes, Stephanie Harvey and Maddie Malfara. Foeldes also received academic recognition on the Philadelphia Inquirer Academic All-Area Team, while Harvey was named USCAA Student-Athlete of the Year.
On the field, Brandywine captured its third consecutive PSUAC championship and finished fourth at the USCAA World Series for the second-straight season under the direction of Head Coach Mark Caserta. The Lions have won at least 23 games in three consecutive seasons.