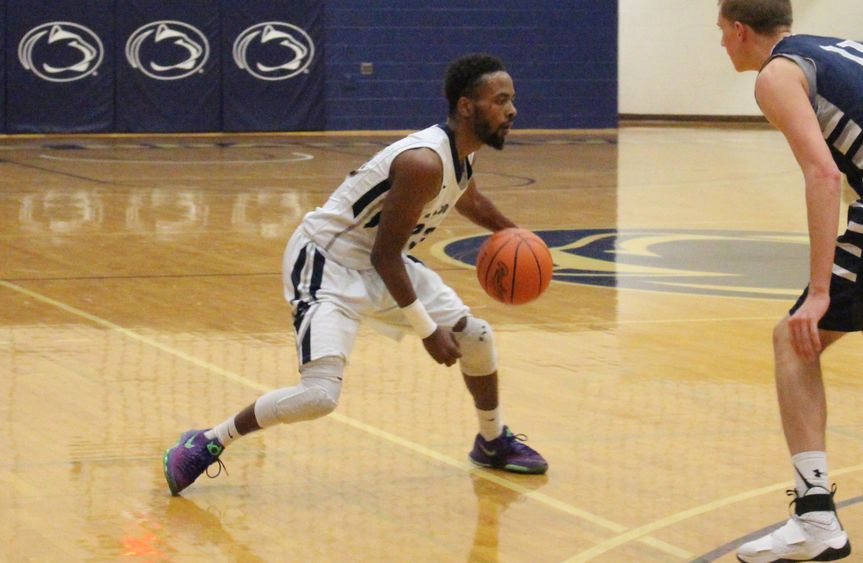 MEDIA, Pa. — The Penn State Brandywine basketball teams got the spring semester started early with non-conference home games last week against NCAA Division III opponents.
The Brandywine women posted their fifth consecutive victory with a dramatic 63-62 come-from-behind win over Widener on Wednesday. The Lions trailed by 14 points with 9:04 to play in the fourth quarter before storming back to post the one-point triumph.
Junior Alyssa Abbonizio sank a free throw with 1.2 seconds remaining for the go-ahead point, while freshman Nikki Velez spurred the rally with a trio of 3-pointers, finishing with a career-high 26 points.
The victory gave the Lions their first-ever triumph in six games against the Pride. Brandywine now owns an 8-4 overall record, having won eight of its last nine games. The Lions are now 4-0 against Division III squads this season.
This week, Brandywine plays a non-conference game at Vaughn College on Monday before returning to conference play Friday and Saturday with home contests against Penn State DuBois and Penn State Mont Alto. Brandywine enters the week with a 2-1 Penn State University Athletic Conference mark, while DuBois is 3-1 and Mont Alto owns a 1-2 conference record.
The Brandywine men also face a three-game slate during the upcoming week against Vaughn, DuBois and Mont Alto. The Lions dropped their first three conference games of the season before picking up a 92-82 victory in their most recent PSUAC matchup at Penn State Scranton on Dec. 9.
Brandywine was defeated at home by Villa Maria College (New York) on Friday, losing 88-76. Trailing by 24 points with 7:39 to play, the Lions rallied, pulling within seven points on two occasions during the final minutes, but could not get closer.
Junior James Fisher led the way with 18 points, six assists and six steals.
Complete box scores, recaps and updates for Penn State Brandywine athletics are posted at psubrandywineathletics.com.