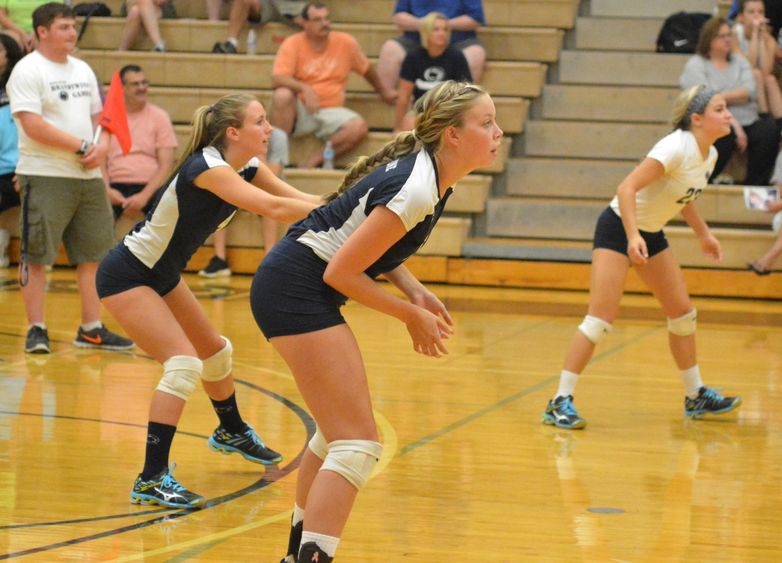 MEDIA, Pa. – Penn State Brandywine officially kicked off the 2016 athletic year last week with all six fall teams in action.
The Brandywine volleyball team, the defending Penn State University Athletic Conference champion, is off to a 3-0 start with a trio of victories over NCAA Division III teams. The Lions swept Rosemont at home on Thursday and then claimed two wins during a tri-match at Bryn Mawr on Saturday, defeating the host Owls in four sets after outlasting New Jersey City in five sets.
Sophomore Nikki Poissant led the team with 42 kills, 39 digs and 13 aces. She set career highs with 21 digs and eight aces in the 3-2 triumph over New Jersey City.
Volleyball plays the first of three home games this week Thursday night against Bryn Athyn.
The men's soccer team rolled to an 8-0 victory against Central Penn behind a career-high tying five goals from senior Bill Walleekendeh. Brandywine, which has won two of the last three PSUAC championships, scored five times during the first half, with four goals coming off the foot of Walleekendeh, and allowed just one shot on goal.
Brandywine hits the road for the first time this season on Sept. 6 when the Lions visit Gwynedd Mercy.
Women's soccer remained unbeaten all-time in season openers after knocking off Immaculata 3-0. The victory, the Lions' first-ever against an NCAA Division III opponent, was aided by a trio of freshmen playing in their first collegiate game. Brianna Banks and Rachel Weir both tallied one goal and one assist and goalkeeper Emily Bush turned away all 15 shots she faced to post the shutout.
Brandywine, playing its second season of varsity women's soccer, plays at Keystone Wednesday before opening PSUAC play at home against Penn State Greater Allegheny on Sunday.
The cross-country teams traveled to Rose Tree Media Park for the Bryn Mawr Invitational on Thursday and freshman Anya Tyler returned home with a new school 5K record. Tyler, who finished 18th in the 92-runner field, mainly comprised of Division III student-athletes, bested the previous school record by nearly two minutes in her first race. Sophomore John Li led the Lion men, finishing 20th. He cut over 70 seconds off his time from the 2015 Bryn Mawr Invitational.
The cross-country teams will again be running against Division III competition on Saturday, Sept. 10, at the Cairn Invitational in Langhorne.
Women's tennis suffered an 8-1 setback to Cedar Crest during its lone match of the week. Sophomore Katie Corey picked up Brandywine's only victory, winning in straight sets during her No. 4 flight singles match.
The Lions face Cedar Crest again on Thursday, Sept. 8, this time at home.