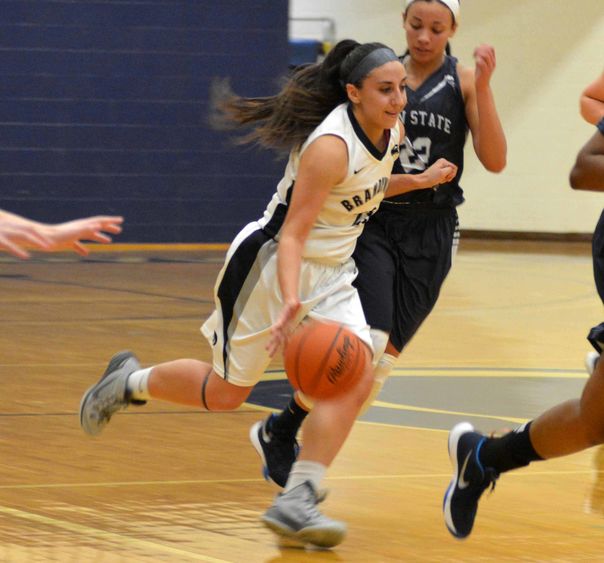 MEDIA, Pa. — Penn State Brandywine's men's and women's basketball seasons came to an end last week with the women's Penn State University Athletic Conference tournament run ending in the semifinals and the men falling two games short of qualifying for the league tournament.
The Brandywine men were alive for a tournament spot until the final day of the regular season when they were defeated by Penn State Greater Allegheny 96-81.
The Lions, whose roster included eight freshmen and just five upperclassmen, improved their record by seven wins over the 2014-15 squad and will return every player from this year's roster in 2016-17.
The Brandywine women closed out the regular season with an exciting 91-86 victory over Greater Allegheny on Monday, earning the No. 5 seed in the PSUAC tournament.
The Lions traveled to No. 4 Penn State Fayette on Wednesday for a quarterfinal matchup and bested the Roaring Lions 89-75 to advance to the PSUAC semifinals for the 10th consecutive year. Brandywine used an 18-1 fourth-quarter run to pull away in what was a tightly contested game throughout.
Making their second cross-state trip in four days, Brandywine moved on to face top-seeded Penn State Beaver in the semifinals on Saturday. The Lions trailed by just one entering the fourth quarter, but Beaver outscored Brandywine 31-11 over the final 10 minutes to advance to the PSUAC championship.
Brandywine closed out its season with an 18-9 record. The loss marked the final game in the careers of four Brandywine seniors, including 1,000-point scorers Cashae Hinton and Lauren Munro.
The end of basketball season signaled the end of winter sports at Brandywine, shifting the focus to baseball, softball and tennis. The baseball team will be the first to get underway this spring with a home doubleheader against Fisher College on Saturday.
Complete box scores, recaps and updates for Penn State Brandywine athletics are posted at psubrandywineathletics.com.