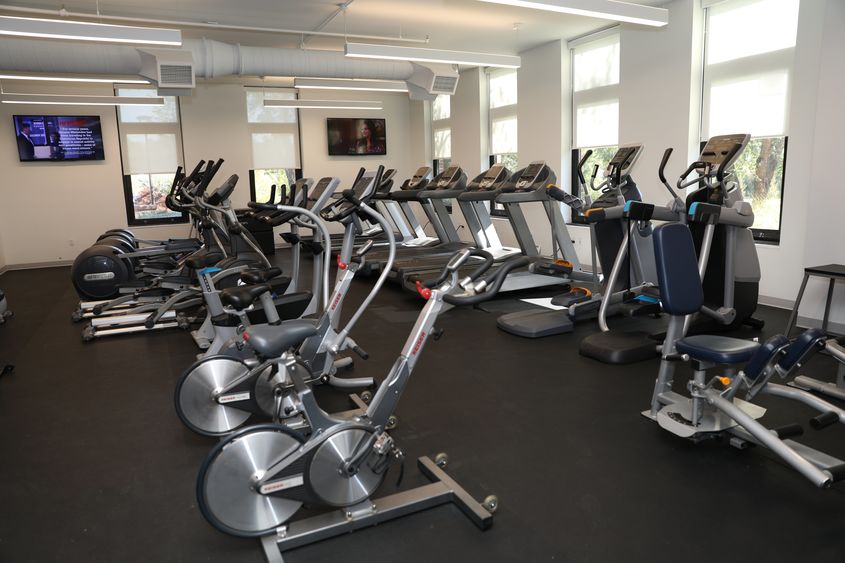 MEDIA, Pa. — Penn State Brandywine recently completed a renovation project that significantly improved its Commons/Athletic Center.
The building opened in 1988 and most recently housed Brandywine's Athletic Department, Office of Student Affairs, Office of Police and Public Safety, campus dining and bookstore. In 2017, several of those services moved to the new Student Union, making the Commons/Athletic Center open for repurposing.
The result was a $3.4 million project that created new space for several campus offices, upgraded existing facilities and gave the social science faculty a new location with research labs.
On the first floor, the Office of Police and Public Safety and Health Services Department received new, upgraded spaces. The campus' fitness center was expanded and filled with new exercise equipment. The main gymnasium's floor was also refinished, and air conditioning units were installed in both the main and auxiliary gyms.
The second floor of the building — which once housed the bookstore, Office of Student Affairs and Office of Police and Public Safety — was converted into offices, meeting space and research labs for Brandywine's social science faculty. It's also the location for the new Rosenberg Center for Ethics and Civic Engagement.
Associate Professor of Human Development and Family Studies Jennifer Zosh, who oversees the Brandywine Child Development lab, says that the new space will be used collaboratively.
"This will allow me to engage more undergraduates and community members in my research projects," she said. "I'm excited to see how this space will cultivate a new culture of undergraduate research in the social sciences."
Although the Commons/Athletic Center officially reopened in September, the building will undergo a few more changes throughout the next year. Future plans include replacing the ceiling tiles in the gym hallway, installing additional card readers and security cameras and refreshing the building's exterior.