Laura Hansplant describes the three-year process of selecting the perfect plants for Brandywine's two newest buildings.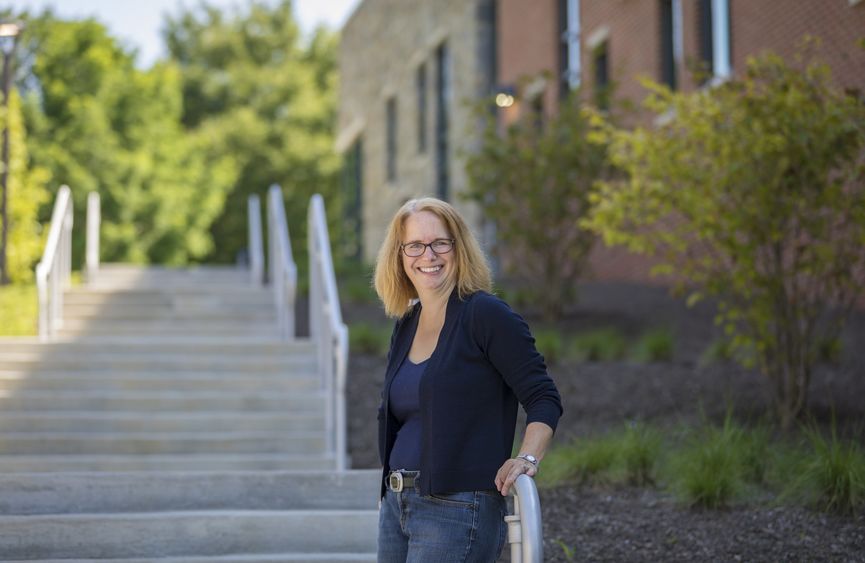 MEDIA, Pa. — Opening a new building takes years of planning, research and attention to detail. At Penn State Brandywine, hundreds of contractors have worked together to make the campus' two newest buildings — Orchard Hall and the Student Union — just right for incoming students.
One aspect of the construction process that isn't typically thought about, but is critical to the overall finish and function of a building, is the building's landscape architecture.
"We started designing the grounds in the fall of 2014. It's been three years from start to completion," said Laura Hansplant, who serves as director of design at the landscape architecture firm Roofmeadow.
Hansplant's team was responsible for turning the dirt surrounding the construction site back into a beautiful, thriving part of the campus landscape. The team chose plants native to the region that would reflect the campus' natural beauty and require little maintenance over time.
"The new buildings engage two distinct landscapes on campus: the large open green at the high ground, and the lowland woods at the bottom of the slope behind," she said. "We considered trees and shrubs that are locally native to both, and from that short list, we picked species that were both attractive and long lived."
For the upland areas, Hansplant's team selected oak, maple and black gum trees. For the lower-lying areas, they selected sycamore and sweetgum trees. They supplemented those choices with less common native species, such as American hop hornbeams and sweet birches.
"One of the really distinctive features of the Brandywine campus is the remnant groves of forest trees, which are tall and closely spaced in an informal way," she said. "We placed the new grove of oaks next to the cascading stairs by the Student Union to echo that pattern."
Hansplant also chose plants like hollies and magnolias that are most beautiful in fall, winter and early spring — the seasons during which students will be living on campus.
Although the University hired Roofmeadow to oversee the landscaping process, Hansplant acknowledged the Penn State Brandywine grounds crew for providing Roofmeadow with valuable insight.
"They were really helpful in refining our planting design," she said. "We incorporated their insights on deer management, lawn management and ease of maintenance."
Nearly three years after beginning the landscaping process, Hansplant's team has transformed the mud surrounding the worksites into beautiful outdoor environments — places that mesh naturally with the campus surroundings and will welcome new students this fall.
"It's very rewarding to see the design come to life," Hansplant said. "I'm really pleased with the new landscapes at the Student Union and Orchard Hall. They match what we envisioned, but they also have some lovely surprises."
Both new buildings officially opened in August.