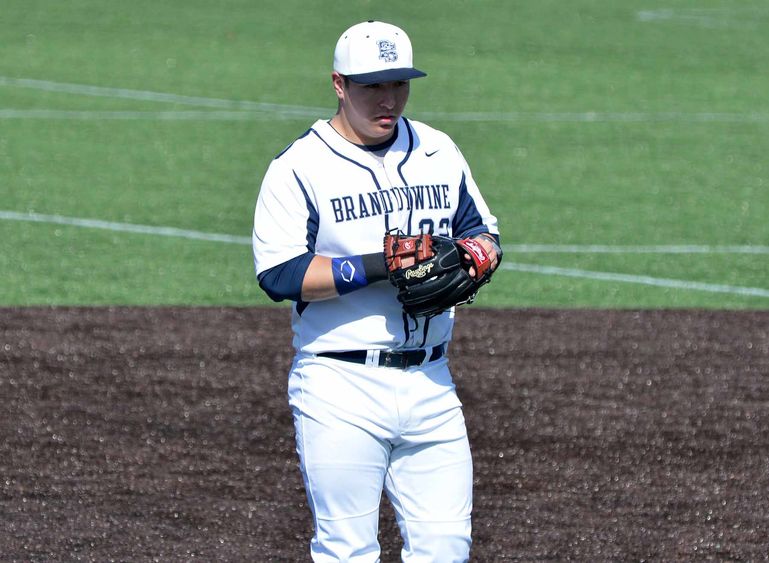 MEDIA, Pa. — Capital One/CoSIDA released its academic all-American baseball teams recently and Penn State Brandywine baseball player and recent graduate Tom Osenbach earned a first team selection in the College Division.
Osenbach, who joins men's soccer player Manny Amine as the only academic all-Americans in Brandywine history, was one of 11 student-athletes to be named to the College Division First Team.
The College Division is comprised of all USCAA, NAIA, Canadian and two-year institutions. Osenbach was the lone USCAA student-athlete honored, as well as the only selection representing a university in the state of Pennsylvania. Of Penn State's 19 campuses that currently offer varsity athletics, only two can claim more academic all-Americans in their histories than Brandywine (University Park and Erie).
Osenbach was selected from a pool of 51 candidates from non-NCAA colleges and universities throughout the United States and Canada who earned academic all-district accolades earlier this spring. Student-athletes must hold at least a 3.30 cumulative GPA, be at least sophomore academic status, and play a vital role on their respective team to receive consideration.
A 2016 graduate of Penn State, Osenbach earned his degree in information sciences and technology, completing his college career with a 3.57 grade point average. Osenbach landed a job with Frontline Technologies in Malvern following graduation.
The 2016 Penn State University Athletic Conference Hitter of the Year, Osenbach earned his third USCAA National Academic Team and fourth PSUAC All-Academic Team awards this spring.
Osenbach landed the third USCAA All-American award of his career this year after being named to the first team for the second-straight season. Also a four-time First Team All-PSUAC honoree, Osenbach ranked in the top 10 in the USCAA in both batting average (.413) and on-base percentage (.493). He collected 50 hits, upping his career total to 178 during 138 games.
Since 1952, CoSIDA has honored the top student-athletes from all championship sports sponsored at the varsity collegiate level with the prestigious academic all-American award.