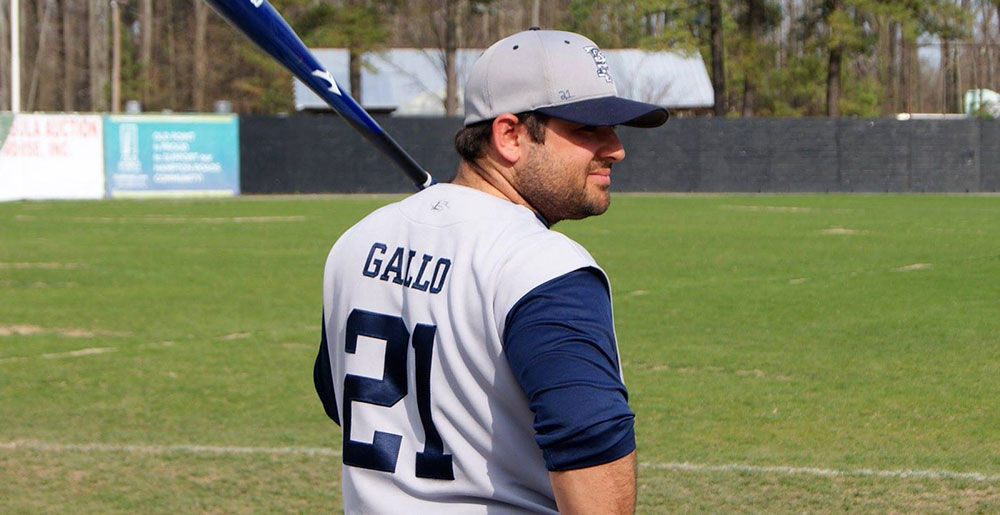 MEDIA, Pa. — Director of Athletics Jim Gastner announced July 1 that Vinny Gallo has been named head baseball coach at Penn State Brandywine.
Gallo spent the previous four seasons as the baseball team's top assistant, working closely with the infielders and hitters, while also serving as the head of recruiting on the Brandywine baseball staff.
"We were fortunate to have very qualified candidates apply for the head baseball coach position and in the end, we selected a candidate who knows our team, our culture, and has devoted nine years to Brandywine baseball. Coach Gallo has been instrumental in recruiting quality student-athletes to our school and helping develop the existing program. He is ready to take the next step and run the team. We look forward to his tenure as Brandywine baseball's new skipper," said Gastner.
Brandywine has won at least 20 games during each of the last three seasons and has compiled 80 victories overall during Gallo's four-year tenure. Nine student-athletes earned all-American awards from the USCAA and 17 claimed all-PSUAC accolades, while eight student-athletes garnered USCAA National Academic Team honors during that time.
"I am extremely honored and humbled to accept the position of head baseball coach at Penn State Brandywine and I want to thank Jim Gastner for this wonderful opportunity," said Gallo. "It is a dream come true to be the head coach at my alma mater."
"We have an abundance of talent in this program. I cannot wait to get to work with all of the student-athletes to accomplish our goals as a team," added Gallo.
Prior to his appointment as assistant coach, Gallo was a four-year member of the Lions' baseball team. A 2012 Penn State graduate, Gallo earned his bachelor's degree in corporate communications.
A native of Delaware County, Gallo graduated from Springfield High School in 2007. He currently coaches a local legion team during the summer and has been an instructor at numerous camps and clinics in the area, including Penn State University Park Head Baseball Coach Rob Cooper's Prospect Camp this June.
Gallo has also served as the public address announcer at Penn State Brandywine basketball games since his time as a student.