Brandywine Boost leveraging campus' resources to drive entrepreneurship, economic development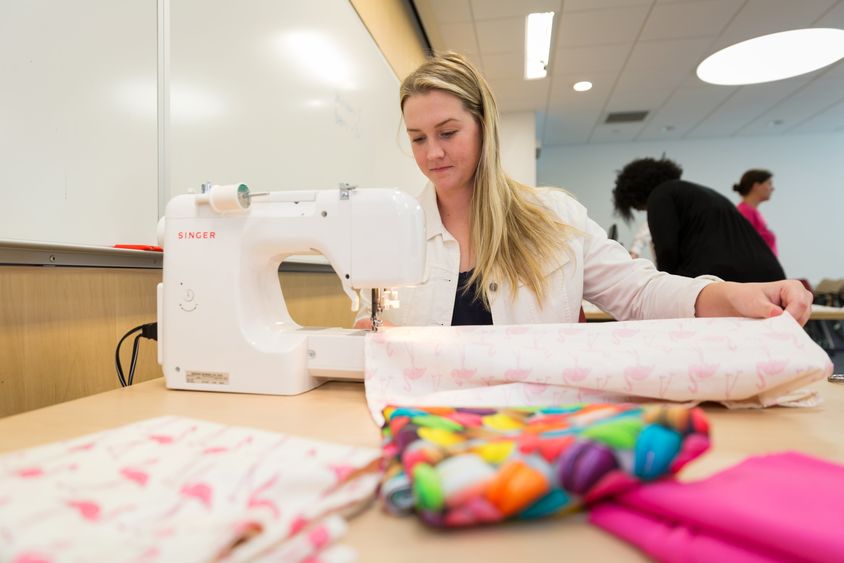 MEDIA, Pa. — Penn State Brandywine is supporting entrepreneurship, job creation and economic development in southeastern Pennsylvania through its innovative Brandywine Boost program, part of the Invent Penn State initiative. Brandywine Boost offers advisory support to small- and medium-sized business owners, including one-on-one analysis and advising, interaction with Brandywine students and faculty in their courses, and workshops on various business topics.
Launched in 2015 by Penn State President Eric Barron, Invent Penn State is a Commonwealth-wide initiative that blends entrepreneurship-focused academic programs, business startup training and incubation, funding, and key regional partnerships for the benefit of Pennsylvania's economy. Through the initiative, innovation hubs and programs are in place at 21 Penn State campuses across the state.
"As a major public research university, we are committed to empowering entrepreneurs and providing the tools to take great ideas to the next level," said Barron. "Penn State is uniquely positioned with its Commonwealth campuses for each innovation hub to have a meaningful impact on student career success and to become a vital part of the Pennsylvania ecosystem, driving local economies and job creation."
At Brandywine, four local startups received mini-grants of up to $5,000 to address key focus areas that are critical to their growth and continued success. First-year grant recipients are:
Frankly Deep, started by two college friends who use locally sourced ingredients to create specialty hot sauces.
Meaghan Paige, a women's ready-to-wear clothing collection designed by Penn State Brandywine alumna Meaghan Daly. Her clothing is sold online and in local boutiques.
Master Your Drone, which offers drone training and education programs for audiences ranging from hobbyists to commercial users.
Vanessa Ross Cakes, a Chester County-based baker and decorator who creates custom cakes and cupcakes for all occasions.
The four Brandywine Boost clients, along with several other local early-stage businesses, are working closely with Penn State Brandywine students and faculty to enhance areas of their operations that they identified as needing support and guidance. Topics include marketing and public relations, social media and websites, finance and accounting, information security and general business practices.
Through a partnership between Brandywine Boost and HeadRoom, a local co-working space and business collaborative, the clients also are receiving one-on-one consultations with local entrepreneurship specialists Dan Lievens and John Tooher. The sessions will help the clients evaluate the current state of their operations, identify opportunities, define strategies, develop a timeline, and connect with a network of resources and contacts.
Brandywine Boost is funded through a $50,000 seed grant from Penn State. Programs and services are offered free of charge to participants.
"Through Brandywine Boost and the Invent Penn State initiative, we are able to leverage the strong relationships our campus has with our community partners, including local business organizations," Brandywine Chancellor Kristin Woolever said. "Our talented students and faculty are excited to be part of this effort and use their knowledge and skills to help local entrepreneurs grow their businesses."
"Small businesses and entrepreneurs often struggle with practical issues that we have the capacity and energy to help address," said Julie Stanton, associate professor of business at Penn State Brandywine. "This program is a wonderful opportunity for Brandywine students, faculty and staff to engage with the community in real economic development."
In April, students in Brandywine's Information Science and Technology Integration and Problem Solving class (IST 440) will present their recommendations to the clients at a campus showcase. Working in teams, the students are spending the semester analyzing the companies' business needs and developing website and marketing strategies.
Through Brandywine Boost, Penn State Brandywine also has sponsored regional entrepreneurship programs with the Arts and Business Council of Philadelphia, including last fall's appearance by Rachel Botsman, an authority on how digital technologies are impacting business, and a presentation in February by Daymond John, an author, innovator and panelist on the ABC television show "Shark Tank."
Brandywine Boost is currently accepting applications for the 2018-19 academic year. For more information, visit brandywine.psu.edu/brandywine-boost.