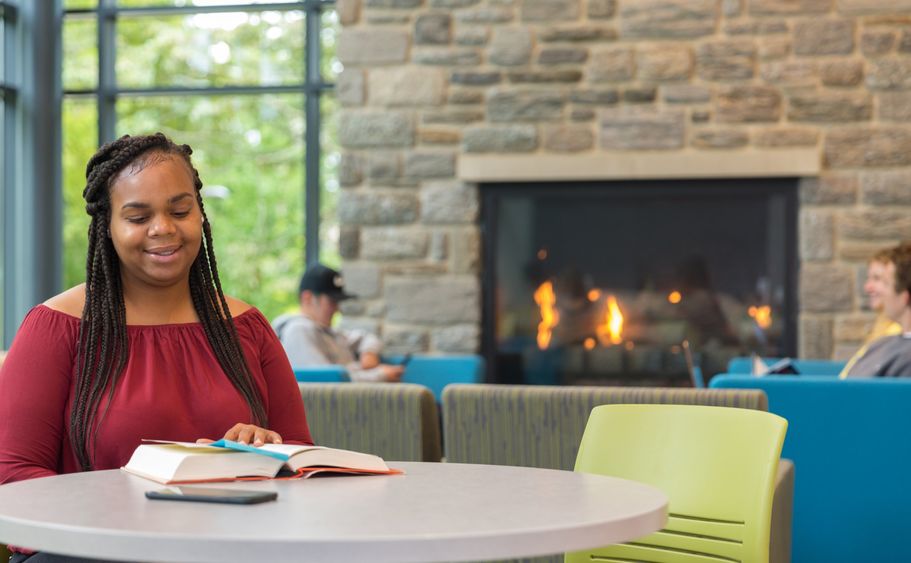 MEDIA, Pa. — Rachel Brokenborough, a letters, arts and sciences major, decided to make her last year at Penn State an adventure.
After a rigorous application process, the Brandywine senior was chosen to participate in the Cultural Ambassadors: North American Language and Culture Assistants program in Andalucía, Spain. The program is sponsored by the Spanish Ministry of Education, Culture and Sport. Brokenborough leaves for Andalucía on Sept. 25 and will return on June 1.
"I heard about the program through my Spanish professor, Jacqueline Painter," said Brokenborough. "She did this program nine years ago when it first started."
As a program participant, Brokenborough will spend 12 hours per week teaching English in a Spanish school. The program is designed to give its participants ample time for work, tourism and long-distance courses. Brokenboroguh transitioned to Penn State World Campus for the 2017-18 school year, which will enable her to complete her degree in May without sacrificing quality time abroad.
"I'm used to working full time and going to school simultaneously," she said, "so this will be a vacation in some respects!"
Brokenborough's stateside job — working with a bilingual school in Kensington — has been one of her biggest inspirations to work in a Spanish-speaking country.
Brokenborough took Spanish courses in high school, and when she came to Penn State, she took two more to fulfill general education requirements. However, when she began working with bilingual students in Kensington, Brokenborough's perspective changed on the importance of language. She began to see Spanish not just as a required course, but as an important skill.
"I'm considering a Spanish minor now," she said. "I want to be a child advocate when I graduate — and I feel like this will open up opportunities I wouldn't have otherwise."
Her proficiency as a Spanish-speaker has already come in handy at work, allowing her to connect with students of different cultural backgrounds in their own language.
"Kensington is predominantly a balance between low-income African-American and Spanish-speaking families," she said. "So there are about two classes per grade that are completely taught in Spanish. I work with a couple students who are bilingual. One of my clients is a girl whose mom speaks only Spanish, so she translates between her teacher and her mom."
In Spain, Brokenborough looks forward to combining her passion for kids with a new work experience, as well as further improving her Spanish.
"The best way to learn about a culture is to be in a culture," she said. "I don't know what to expect entirely, but I'm open to anything. I'm hoping to use this experience to help out with child advocacy."