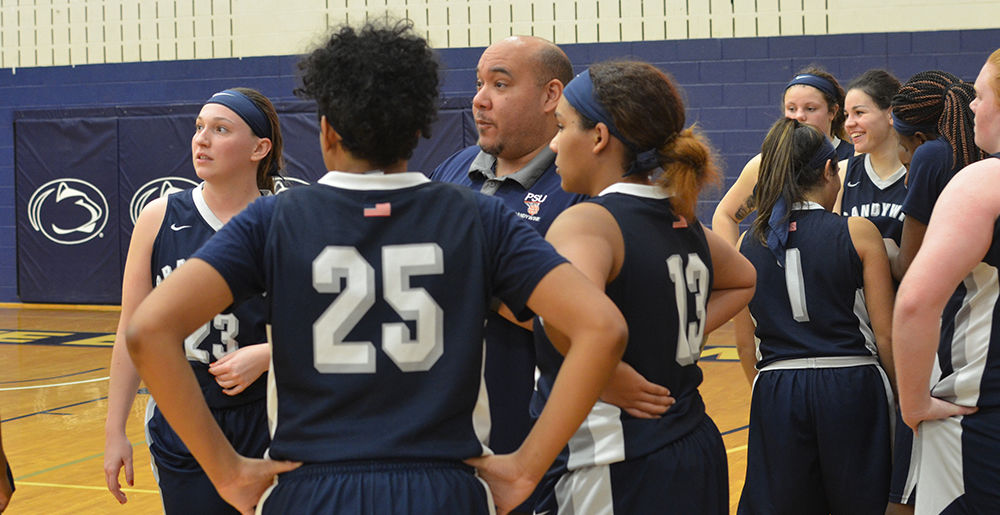 MEDIA, Pa. — Larry Johnson, Penn State Brandywine head women's basketball coach, will host two weeklong basketball camps and a one-day clinic this summer.
A girls basketball one-day clinic will be held on Saturday, May 13, for girls entering grades four through eight in Brandywine's gym. Penn State Brandywine girls basketball clinics are designed to teach and enhance basketball skills, and campers will improve individual skills and incorporate them into team play by practicing and rehearsing the skills learned throughout the session.
The cost of the clinic will be $40 per camper.
Johnson will also host two weeklong camps, the first from July 17 to 21 and the second from July 31 to Aug. 4, also for girls entering grades four through eight.
Campers will receive instruction from Brandywine coaches and women's basketball student-athletes, including shooting, ball handling, defensive footwork and conditioning. Throughout the week, campers will put their enhanced skills to work during shooting games, one-on-one play, and team games.


The cost for each camp is $150 per camper.
To register or for more information, visit www.psubrandywineathletics.com/information/camps.
Questions or requests for more information can be directed to Johnson at [email protected].