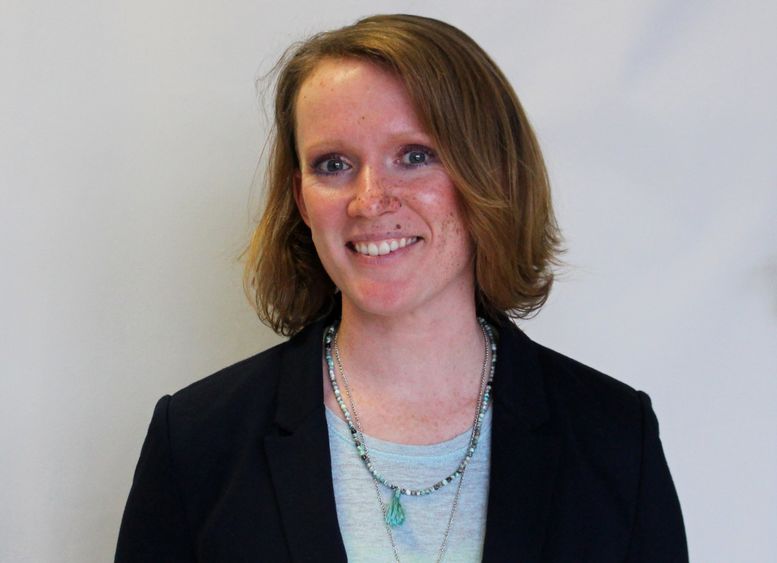 MEDIA, Pa. — Penn State Brandywine named Sarah Kurpel as its director of athletics on Tuesday, Jan. 3. Kurpel, who will oversee the campus' 13 varsity sports as well as its club sport and intramural programs, is the sixth full-time director of athletics in Brandywine's 48-year history of varsity athletics.
Kurpel brings more than a decade of NCAA Division III athletic and administrative experience to Brandywine after serving as assistant athletic director for student services and compliance, senior woman administrator, and head field hockey coach at nearby Neumann University since 2006.
"Sarah comes to us with a wealth of experience not only as an athletic administrator, recruiter and teacher, but also as a coach herself. She shares Brandywine's focus on scholar-athletes and will continue the tradition of excellence in our athletic program," said Penn State Brandywine Chancellor Kristin Woolever.
"Sarah is a student-centered athletics professional who has the experience of being a student-athlete, coach and administrator at the Division III level. Her work with NCAA compliance will help take the existing foundation of Brandywine's athletic program to the next level," added Ronika Money-Adams, Penn State Brandywine director of student affairs and chairwoman of the search committee.
As the assistant athletic director for student services and compliance, Kurpel was charged with supervising and facilitating services and programming related to academics, life skills and wellness, while also certifying the academic eligibility for over 450 student-athletes competing for Neumann's 24 varsity and six club teams.
In addition, Kurpel chaired the university's NCAA Compliance Committee, while also serving as a member of the Title IX and Academic Probation committees. In her role as senior woman administrator, Kurpel was a member of Neumann's senior management team and a key manager of gender equity and Title IX issues on campus.
Kurpel was also instrumental in bringing the Chi Alpha Sigma Athletic Honor Society to campus. Chi Alpha Sigma is an academic fraternity for the National College Athlete Honor Society which rewards student-athletes for their successes on the field and in the classroom.
"I am so grateful to have been selected as the director of athletics at Penn State Brandywine! I'm excited to immerse myself in the campus and the diverse culture that Brandywine celebrates," said Kurpel. "I'm eager to focus on the enhancement of the student-athlete experience, while we transition to a residential community in the coming academic year."
"I want to thank Chancellor Woolever and Ronika Money-Adams for their warm welcome through my transition. A special thanks is extended to Bobbi Caprice and Jeff Scarpone, as well as the entire coaching staff, for their uninterrupted leadership and service to the students of Penn State Brandywine athletics during this shift," added Kurpel, who began her tenure on Jan. 3.
Along with her administrative duties, Kurpel led the Neumann field hockey team for 11 seasons (2006-16) and coached the women's lacrosse team for five years (2006-11). Kurpel's field hockey squads reached the postseason in 8-of-11 seasons, including a bid to the NCAA tournament in 2008.
A two-time graduate of Neumann University, Kurpel earned a bachelor's degree in English and secondary education in 2002 and completed her master of science in organizational and strategic leadership in 2010. During her years as an undergraduate, Kurpel was a three-year team captain and four-year starter for both the field hockey and women's lacrosse teams.
Following her graduation, Kurpel taught English at Beverly Hills Middle School in the Upper Darby School District. She continued teaching while at Neumann, serving as an adjunct English and physical education professor.
A native of Delaware County, Kurpel was a two-sport athlete at Archbishop Prendergast High School, earning varsity letters in field hockey and women's lacrosse. She currently resides in Aston, Pennsylvania, with her husband, Todd, and the couple's three sons: Maksim, Royal and Lionel.