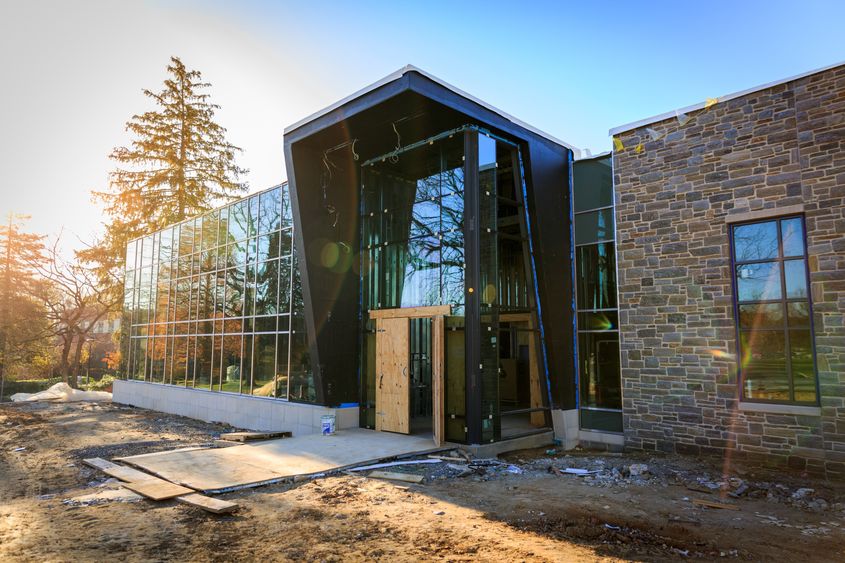 In August 2017, more than 200 Penn State Brandywine students will move into the campus's new residence hall. In addition to providing students with space, comfort and social opportunities, the residence hall and the new student union will be LEED-certified buildings.
According to its website, LEED, or Leadership in Energy & Environmental Design, is a green-building certification program that recognizes best-in-class building strategies and practices. For a building to obtain LEED certification, an objective third party reviews the structure's use of energy, water, materials, indoor air quality, lighting and acoustics.
"LEED certification places a building in the top 20 percent of environmentally friendly structures in the United States," said Frank Sherman, director of sustainability at Spiezle Architectural Group. "It's choosing to reach beyond a required standard to an aspired standard."
According to Sherman, who oversees LEED documentation for the Brandywine building projects, LEED has become the predominant third-party reviewer for sustainable buildings in the U.S. It is also internationally recognized for its commitment to excellence in the fields of sustainability and environmentally friendly construction.
Over time, LEED certification will make the student union and residence hall more efficient in terms of energy use and cost. The average LEED-certified building is 30 percent more energy efficient and uses up to 25 percent less water than a structure built to code. This makes a LEED-certified structure less costly to operate and raises its retail value.
Pursuing LEED certification is also consistent with Penn State Brandywine's commitment to sustainability and environmental preservation.
"Brandywine's commitment to the environment doesn't just result in a better quality building, it reflects positively on the occupants," said Sherman.
Since LEED considers factors such as exposure to sunlight, acoustics and air quality, residents of a LEED-certified building enjoy an environment that promotes health and wellbeing.
From an educational perspective, LEED certification will also allow Brandywine to introduce students to sustainability in a tangible way.
"This generation has a much different set of expectations when it comes to green performance," Sherman said. "They've grown up with a stronger sense of environmental responsibility, and more often than not, people are beginning to expect architects to use sustainable building methods. LEED certification aligns well with those expectations."