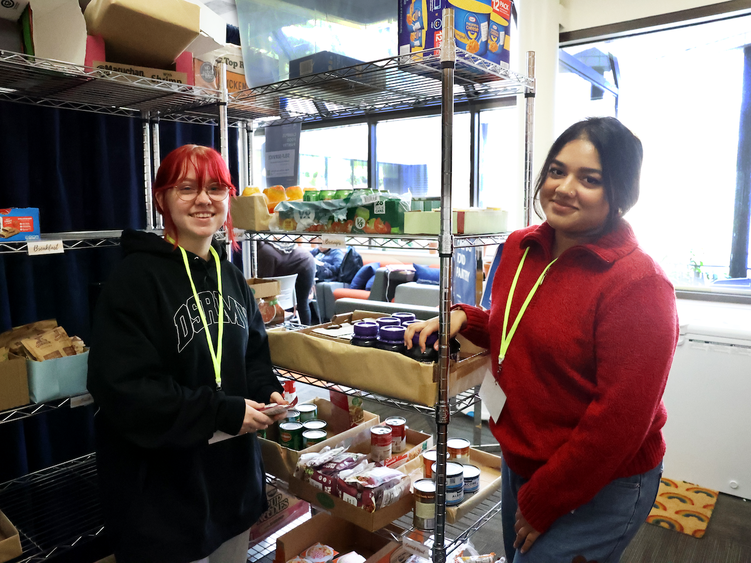 MEDIA, Pa. — Penn State Brandywine's Center for Social Impact reimplemented a gift card assistance program for students in need for the spring 2023 semester. This program first began in the spring 2020 semester to help students purchase needed items during the COVID-19 pandemic.
The Center for Social Impact developed a food pantry during the spring 2020 semester, but when classes shifted online, the staff realized they needed to find another way to get students the items they needed.
"We started the food pantry, but with the pandemic, we found that we needed a way to have students be able to get the things they needed without coming to campus," said Katy Carpenter, the program and marketing coordinator at the Center for Social Impact. "The gift card assistance program was an idea we came up with to put money in the hands of students who needed it."
In the fall 2022 semester, the Center for Social Impact discontinued the program due to a lack of funding. Realizing students wanted this program to continue, Jessica Gore, president of Brandywine's Student Government Association, stepped in to help.
"Because I'm a resident assistant, I know a lot of students who got gift cards before. They were asking for it to come back," Gore said. "As the president of the Student Government Association, I put this issue as one of my top priorities on our agenda for the year."
Gore also noted she wanted to help promote the food pantry as a resource for all students to use. "I really wanted to help these students out," she said.
"This program returned because of Jessica's help," Carpenter commented. "She let us know students miss the program, and she would like to request money from the Student Initiated Fee Committee to keep it going. She's really the one who spearheaded this and the reason why it's back."
Students who request a gift card through the Center for Social Impact will receive a $35 gift card to Target. The gift card gets sent to them via email along with instructions on how to use it. Those who use it for food and personal items qualify for another gift card upon showing the receipt. Students have a limit of two gift cards per month.
In addition to the gift card program, students can also take items they need from the food pantry, located on the first floor of the Vairo Library in the Center for Social Impact. The food pantry is restocked bi-weekly with non-perishable and perishable items. Aside from what is available on the shelves, there is also food available in a refrigerator for students to take.
All Brandywine students are eligible to receive a gift card and take items from the food pantry at the Center for Social Impact. To learn more information about these programs, visit https://socialimpact.bw.psu.edu/programs/foodpantry/