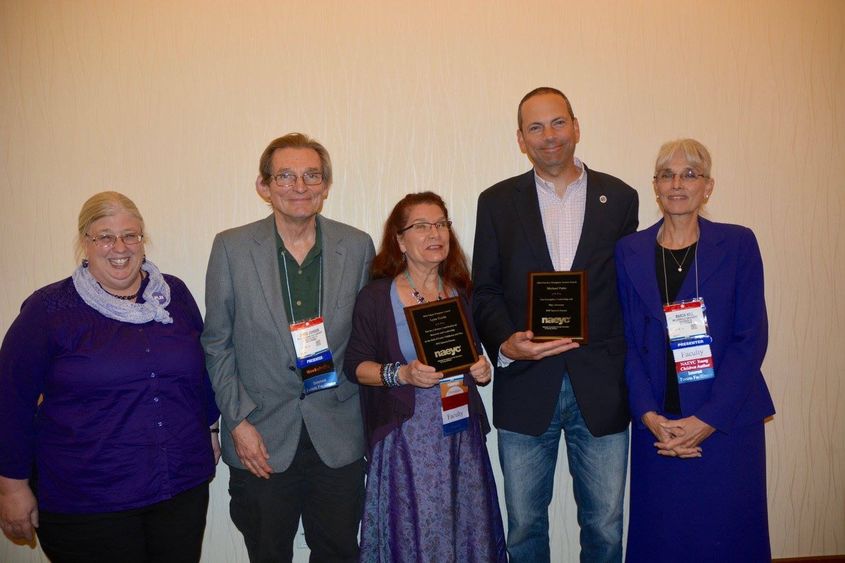 MEDIA, Pa. — Lynn Hartle, professor of education at Penn State Brandywine, recently received the Edgar Klugman Award for Lifetime Contribution of Research and Leadership in the Field of Early Childhood and Play from the National Association for the Education of Young Children (NAEYC).
According to its website, NAEYC works to promote high-quality early learning for all young children by connecting early childhood practice, policy and research. The organization announces its Edgar Klugman award winner yearly at its annual conference.
As a member of NAEYC, Hartle participates in the NAEYC's play, policy and practice forum, the committee that nominated her for the award.
"When your peers recommend you for an award, that's a wonderful experience," she said.
Hartle has been an advocate of children's play for over 30 years. She wrote her dissertation on the role of outdoor play in child development and has recently expanded her research to include global play, aesthetics and the arts.
As a member of NAEYC, she works with forum members to teach parents, educators and public figures the importance of play in a child's development.
"Kids are spending more time on computer activities," Hartle said, "and there are good computer games on the market, but most are very individualistic and don't engage young people very well."
According to Hartle, non-electronic outlets for play facilitate positive social and mental development in young children.
"Play is a vehicle — a medium for learning," she said. "People are losing respect for the value of play, even though play gives us the critical thinking, leadership and problem solving skills we need as adults."
Hartle thanked NAEYC for recognizing her lifelong efforts. She said she plans to remain a loyal advocate of childhood development, play and learning.
"Receiving this award was humbling," she said. "You never work for the sake of recognition, but when your efforts are noticed, there's a real sense of gratitude."