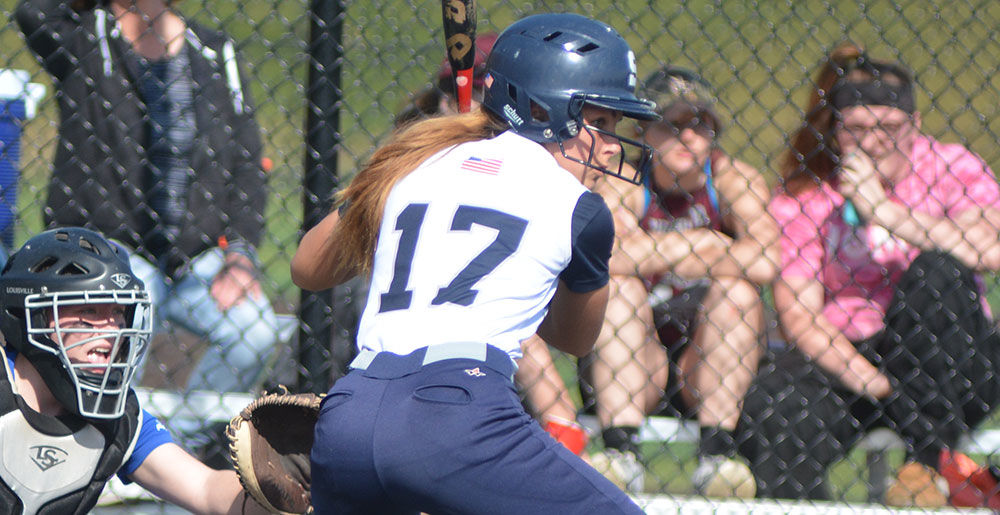 AKRON, Ohio — Penn State Brandywine saw its season come to an end on Wednesday afternoon (May 18) at the USCAA Softball National Championships after suffering a 4-1 defeat to NHTI at Firestone Stadium. The Lions placed fourth at the national tournament, one of the top finishes by a Penn State University Athletic Conference softball team in tournament history.
Brandywine, which entered the 10-team tournament as the No. 10 seed, completed its third season of varsity softball with a record of 25-18. After losing its first 10 games to begin the season, the team bounced back to win 25 of 33 contests to end the year, including three over the last three days at the USCAA tournament. Following a ninth-place showing at last year's USCAA championships, Brandywine's No. 4 finish became the top placement by a Brandywine team in any sport at a USCAA national tournament.
Arianna Segich extended her hitting streak to 10 games with a leadoff bunt single in the fourth. She moved to second after stealing a base for the 16th consecutive game and then advanced to third on Julia Allman's sacrifice bunt. Robyn Gannon set down a squeeze bunt that allowed Segich to score with Brandywine's lone run.
Segich finished her freshman season as the national leader in runs scored (50) and tied for the USCAA lead with 36 stolen bases, while Gannon, a USCAA First Team All-American, was fifth in runs scored (37) and ninth in hits (49).
Olivia Encarnacion, the PSUAC Pitcher of the Year and honorable mention all-American, took the loss in the circle for Brandywine, falling to 10-7 on the year. She struck out two and allowed four earned runs during her final collegiate start.
The Lions' offense managed just three hits off NHTI pitcher Tori Lemay, who struck out 11 batters, while Kate Andritz collected two hits and three runs batted in for the Lynx.
NHTI took the lead in the third before Brandywine tied the score one inning later; however, a run-scoring groundout from Madison Pellerin allowed the Lynx to move back into the lead for good in the fifth.
Brandywine threatened in the sixth with back-to-back singles from Steph Harvey and Maddie Malfara, but Lemay retired the next three batters to strand a pair of runners. The Lynx added two insurance runs in the seventh to provide the final margin.