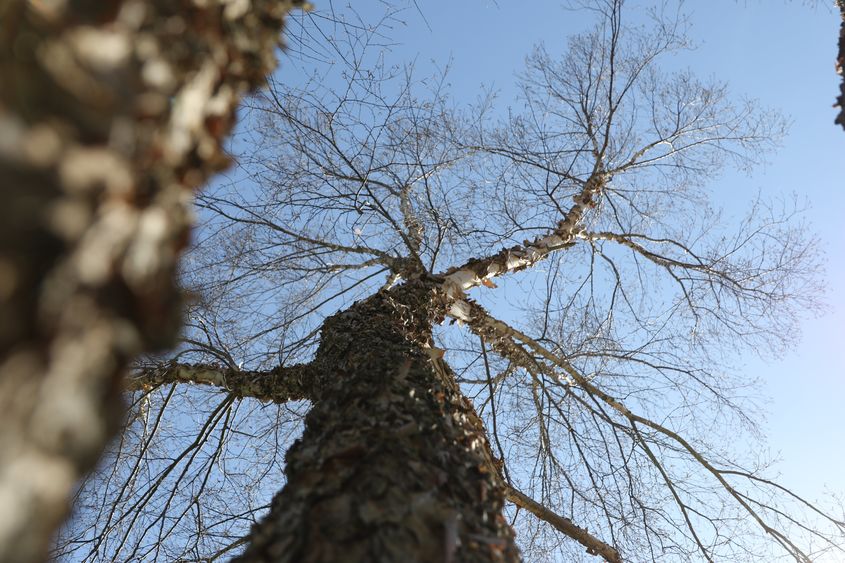 Penn State Brandywine presents "Earth Day 2016: Trees (not Trash) for the Earth" as part of the 2016 Spring Speaker Series at 11:30 a.m. April 12, in the Main Building, room 113.
This year, the international theme for Earth Day 2016 is "Trees for the Earth" (#Trees4Earth). At Brandywine's lecture, Laura Guertin, professor of earth science, will explain the pros and cons of cutting down old growth trees verses planting new growth trees and how both impact carbon dioxide levels in the atmosphere. She will also discuss the potential wood uses and waste of trees that are cut down.
"Our planet is currently losing over 15 billion trees each year due to deforestation, land development and bad forest management," Guertin said. "Certainly, wood-product waste is being generated from removing trees, but is keeping old growth trees standing the best for our environment?"
Guertin's lecture connects well with the theme of Brandywine's 2015-16 common read book, "Garbology: Our Dirty Love Affair with Trash," which raises awareness about trash consumption and sustainable practices. The book is written by Edward Humes.
Guertin, known to many on the Penn State Brandywine campus for her dedication to community service and the enrichment of the campus and its students, has been awarded national, state and campus awards and recognitions. Her honors include, the INSIGHT Into Diversity Inspiring Women in STEM Award (Top 100 Women in STEM), United States Senate Certificate of Special Recognition from U.S. Senator Patrick Toomey for her participation in NOAA's 2014 field season as a NOAA Teacher at Sea and elected as a fellow of the Geological Society of America.
Guertin's research is focused on the effective integration of innovative technologies to improve student learning in introductory-level geoscience courses.
This lecture is presented by the Penn State Brandywine 2016 Spring Speaker Series and Common Read Committees.
The public is welcome to attend the free event. Penn State Brandywine is located at 25 Yearsley Mill Road in Media.