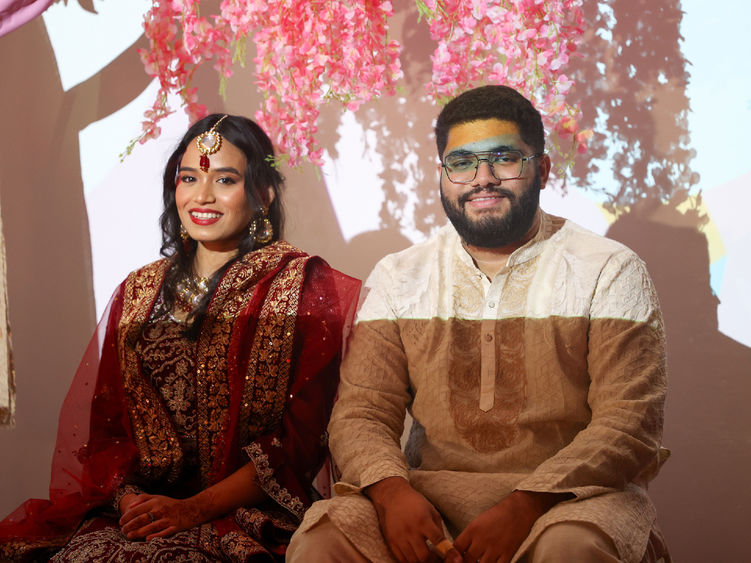 MEDIA, Pa. – Penn State Brandywine held its first Mock Shaadi (mock South Asian wedding) on Friday, Nov. 10. A cross-collaboration event with Multilingual and International Student Programs, the Bangladeshi Student Association, and the Multicultural Club, the Mock Shaadi featured traditional South Asian food, dancing, games and more.
Shawlen Nahar, the bride in the Mock Shaadi and event coordinator of the Bangladeshi Student Association, noted that the event came together very well, and she was happy to showcase aspects of her culture with the Brandywine community.
"The event was amazing. There were more people there than we expected, but it was great to see so many people enjoying the Mock Shaadi," said Nahar.
"Everyone in the Multicultural Club and Bangladeshi Student Association was a huge help in getting the event set up. It was very special, and it felt great to show how weddings look in South Asian culture with members of the Brandywine community."
The Mock Shaadi is the second large event the Bangladeshi Student Association has held, as the club was established at Brandywine in spring 2023. Its first event celebrating Bengali New Year was awarded Student Organization Program of the Year during the 2022-23 academic year, as it had more than 100 students in attendance and active guest participation.