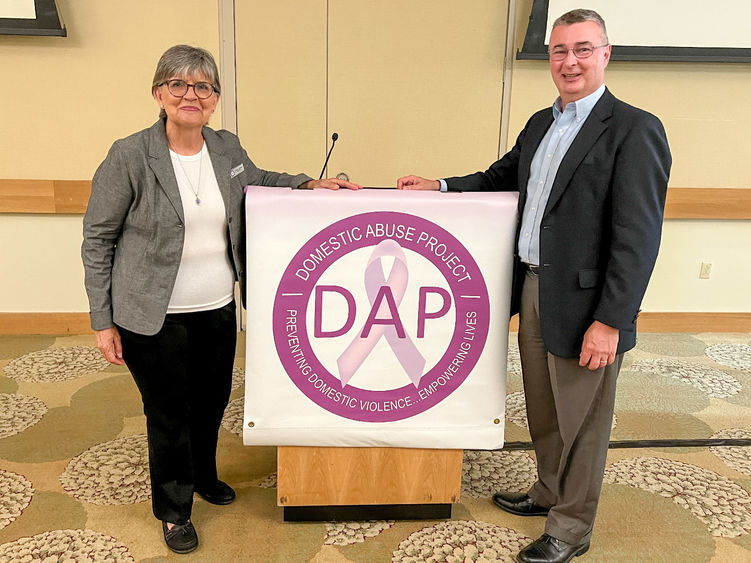 MEDIA, Pa. — Bill Tyson, director of strategic communications at Penn State Brandywine, has been elected president of the Domestic Abuse Project of Delaware County (DAP) board of directors. He joined the DAP board in 2016.
Founded in 1976, DAP provides safety, advocacy and supportive services to victims of domestic abuse. Each year, the organization assists thousands of survivors and their children through a 24/7 hotline, emergency safe housing, counseling, legal services and advocacy.
"I'm truly honored to continue my service to the Domestic Abuse Project of Delaware County in this leadership position and to work with the board, the executive director and the dedicated staff to provide critical services to survivors of domestic violence," Tyson said. "I'm grateful that Penn State and Brandywine Chancellor Marilyn Wells so strongly encourage civic engagement and are committed to developing impactful community partnerships."
Tyson has an extensive record of community service. He currently serves on the Delaware County Workforce Development Board as an appointee of Delaware County Council, as well as on the affordable housing and shelter services boards for the Community Action Agency of Delaware County.
He is a past member of Media Borough Council and the Rose Tree Media School Board and past president or chair of the Delaware County SPCA, the Media Fire Company, the Rocky Run YMCA, the Middletown Township Business and Professional Association, the Delaware County Press Club, the Media Borough Civil Service Commission, and the Media Borough Recreation Commission.
Tyson joined Penn State Brandywine as strategic communications director in 2013, bringing broad experience in communications, marketing and public affairs for nonprofit, corporate and government organizations. He previously served the campus as an adjunct instructor of marketing and public relations.