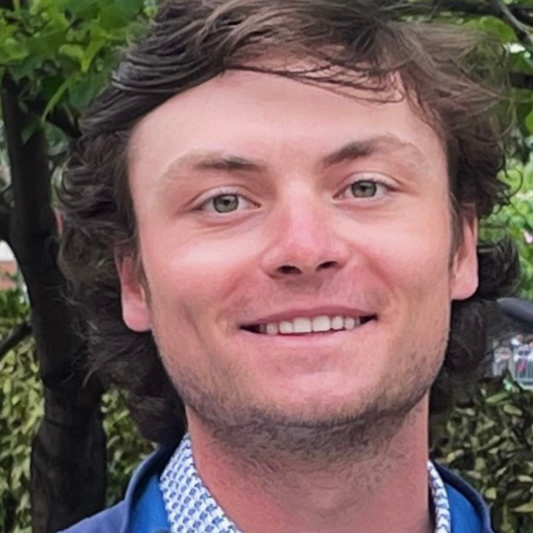 Name: Andrew Panzo
Major: English
Graduation Date: Dec. 17, 2022
MEDIA, Pa. – As Andrew Panzo prepares for commencement on Dec. 17, he reflects on his time as a student at Penn State Brandywine and the unique experiences he had.
"I chose Brandywine because it was a perfect fit for me. I always have been in the area, so it was always right there in my backyard," Panzo explained. "I love the aspect that I can come here, spend the whole day here, do my classes, and then go home. The alumni network was a big appeal, too."
When reflecting on his favorite memory at Brandywine, he said he enjoyed traveling to University Park to an undergraduate research convention in his junior year. At the convention, he participated in a collaborative workshop with students from the other Commonwealth Campuses. "That weekend was great — being able to knock around ideas with other kids my age doing similar work. It was sort of my first taste of the real world in a way."
Over the summer, Panzo collaborated on a humanities project with James Berkey, associate professor of English at Brandywine.
"After doing an internship with Dr. Berkey for credit my junior year (working with him on his research with periodicals during the Civil War era), I had found myself liking it," Panzo said. "I figured, what if I just focused on one of them, and sort of tracked its movement, and subscription base during the Civil War."
"My goal was to find a way to show this outdated, archaic information in a modern way so it's more appealing to a wider audience."

—Andrew Panzo
He went on to track the Missouri Army Argus from 1859 to 1865. He built a website highlighting the important figures in the newspaper, including the editor, publisher and printer. He also built interactive maps to track the paper's movement across the country, the subscribers and where they were located.
"My goal was to find a way to show this outdated, archaic information in a modern way so it's more appealing to a wider audience," said Panzo.
After the project was complete and he received an Erickson Discovery Grant, he was invited to speak at the Midwest Modern Language Association Convention's Civil War Caucus in Minneapolis as the only undergraduate presenter. He presented his work with the Missouri Army Argus to 40 professionals at the caucus.
"I wouldn't have gotten invited to go speak at a convention if I didn't have that grant to begin with," he said. "It gave me a chance to network, build my resume and market myself to employers."
Berkey speaks very highly of his experiences with Panzo.
"What I've valued most about working with Andrew is his willingness to take on new challenges and experiment with new tools," Berkey said. "I've been working with Andrew since the spring of 2020 when he was in an American literature class about 19th century periodical cultures. Andrew took to periodicals with relish, and I still remember his excitement at leafing through a bound volume of Godey's Lady's Book from the 1850s."
When recalling Panzo's work, Berkey said that what he's done is the kind of work that graduate students are doing.
"Don't be scared to do an internship for credit, or go do something with a faculty adviser, or special project or something because you never know what networking you can do, or what resume builder you may get from that work you're doing."

—Andrew Panzo
When advising future students at Brandywine, Panzo said to take advantage of every opportunity that comes to you, keep your advisers close, and don't be afraid to talk with your professors.
"Get out there," Panzo said. "Don't be scared to do an internship for credit, or go do something with a faculty adviser, or special project or something because you never know what networking you can do, or what resume builder you may get from that work you're doing."