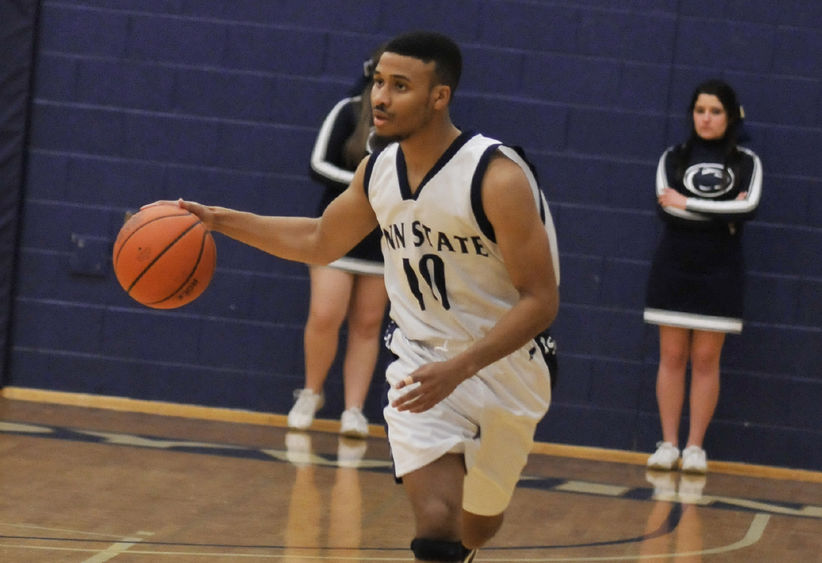 MEDIA, Pa. — Penn State Brandywine's Rasheed Wilkins represented the Lions' men's basketball team on the Penn State University Athletic Conference All-Decade Team.
The second-leading scorer in Brandywine history, Wilkins tallied 1,466 points in 73 career games from 2010-13. Wilkins, a three-time USCAA All-American, earned three First Team All-PSUAC selections. Brandywine reached the postseason during all three of Wilkins' seasons on campus, including back-to-back semifinal appearances in 2011-12 and 2012-13.
Wilkins made an immediate impact as a freshman during the 2010-11 season, earning PSUAC Newcomer of the Year accolades. He averaged a league-best 23.1 points per game as a rookie, including a career-high 38-point performance on Jan. 14, 2011, during a 95-76 victory over Penn State Schuylkill.
His top season came as a sophomore when he produced 20.1 points, 5.3 rebounds, 3.7 assists and 2.7 steals per game en route to claiming PSUAC Player of the Year laurels, only the second player in team history to win the award. He ranked in the top three among PSUAC players in points, assists and steals.