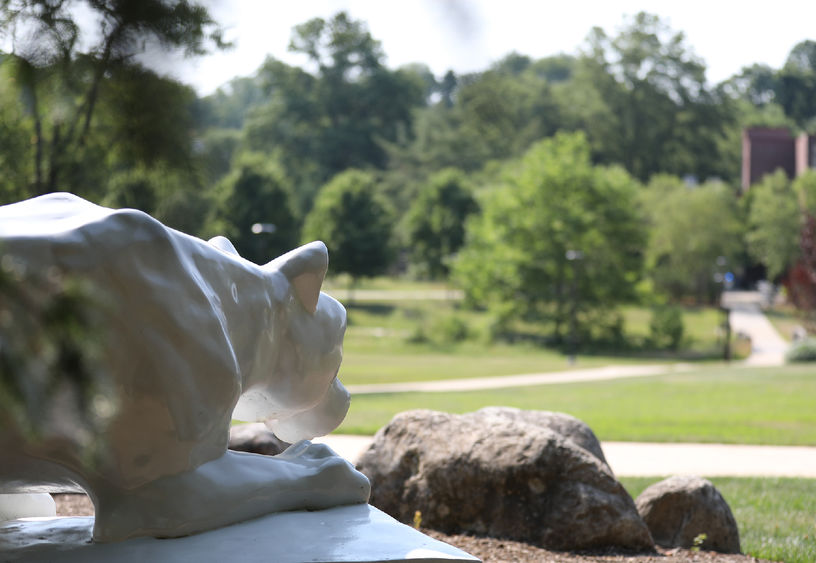 MEDIA, Pa. — Five new faculty members have joined Penn State Brandywine for the 2020-21 academic year. Teaching and research areas for the three tenure-track faculty and two assistant teaching professors include business, chemistry, communications, engineering and information technology.
Joseph Honer, assistant teaching professor of business and accounting, will be teaching accounting and finance courses.
Honer earned a bachelor's degree in accounting from Loyola University Maryland and a juris doctor from Rutgers University School of Law. Honer's experience includes serving as a forensic accountant with the FBI, operating an accounting firm, and teaching at several local colleges.
"I was interested in teaching because in both my undergraduate education and my law school education, the teachers with the most real-life experience are the ones who impacted me and helped me the most," Honer said. "So that's how I got interested in teaching, and I was very happy to find a home that was close to where I grew up.
Alison Murphy, assistant professor of information sciences and technology, will teach courses including data management and information and organizations. Murphy's research interests are health care and technology, including how individuals can use technology on a daily basis to make healthier decisions.
Murphy earned bachelor's and doctorate degrees in information sciences and technology from Penn State and most recently was an assistant teaching professor at University Park. Murphy also has held management positions with a health care company.
"More one-on-one time with students, and a lot more fun discussions and activities, are what I'm most looking forward to," Murphy said of Brandywine's small class sizes. "I also think the location of Brandywine, being so close to Philadelphia and King of Prussia, where we have a lot of different IT companies and consulting firms, offers a great opportunity to potentially partner with them."
Anna Sigmon, assistant professor of chemistry, will be teaching biochemistry and organic chemistry. Sigmon's research interests include developing interdisciplinary approaches to teaching chemistry and synthesizing flavonoid derivatives.
Sigmon earned a bachelor's degree in chemistry from West Virginia State University, a doctorate in chemistry from the University of Texas at Austin, and a juris doctor from the George Washington University Law School. Sigmon has practiced patent law and most recently was a visiting assistant professor of chemistry at Washington College in Maryland.
"I was drawn to Penn State Brandywine for a couple of reasons," Sigmon said. "I'm passionate about teaching and there is an emphasis on excellence in teaching at Brandywine, in addition to doing research. Also, I'm very attracted to the small class sizes because that enables me to really get to know my students and I really enjoy gaining personal relationships and mentoring students in their academic careers."
Xianfang "Sharon" Tan, assistant teaching professor of engineering, will be teaching circuits and devices, digital systems and discrete mathematics.
Tan earned a bachelor's degree in electrical engineering from Yanshan University and a master's in electrical engineering from Tianjin University, both in China, and a master's in mechanical engineering and a doctorate in electrical engineering, both from the University of Nevada Las Vegas. Tan has taught at several colleges, including Delaware County Community College.
"I was interested in Brandywine because the position matched my background and experience," Tan said. "I was so welcomed by the faculty, the campus is so beautiful, and I like the culture."
Siang Ting "Terrie" Wong, assistant professor of communication arts and sciences, will be teaching business and professional communication, organizational communication, and the effect of speech. Wong's research interests are in the areas of culture and identity communication, including anti-Asian racism in COVID-19 times.
Wong earned bachelor's and master's degrees in communication studies at Nanyang Technological University in Singapore and a doctorate in communication from Arizona State University, where Wong served as a lecturer for the past several years
"I've always been teaching in large institutions where there is a large CAS department, and after a student finished my class, I'd never see them again," Wong said. "The intimate size of the Brandywine campus teaching and learning community is something that really attracted me."