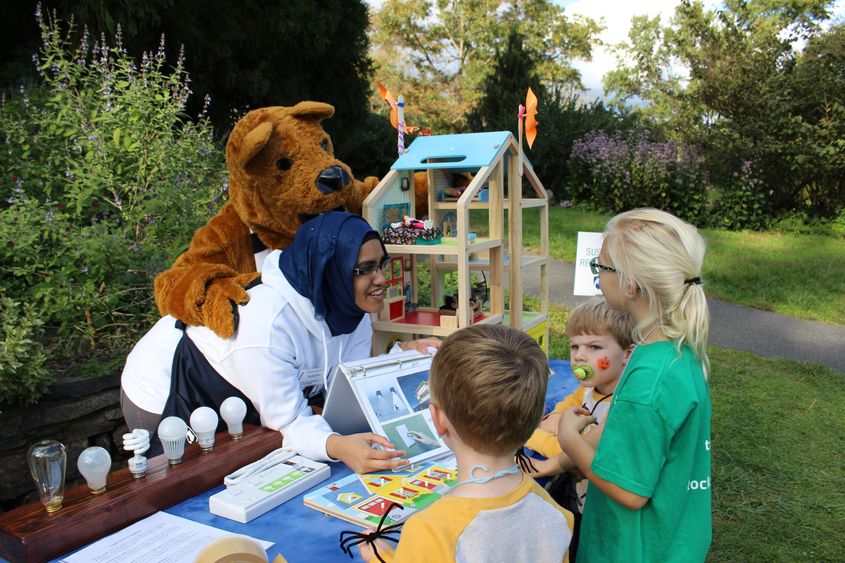 MEDIA, Pa. -- Penn State Brandywine Chancellor Kristin R. Woolever highlighted the campus' focus on student engagement and community impact, as well as its aim of providing an accessible and affordable education, during the University's Board of Trustees meeting held today (July 18) at Brandywine.
"Student engagement and community involvement are hallmarks of Penn State Brandywine," Woolever said. "Engaged students are more likely to be successful students. To that end, we offer many co-curricular and out-of-classroom opportunities, including undergraduate research, internships, global studies and community service."
In 2018, Brandywine launched its Center for Ethics and Civic Engagement, which encourages students to become active citizens. During its inaugural year, the center organized more than two dozen campus and community events, including a voter registration drive, the campus' MLK Day of Service and a week-long social justice fair.
Woolever also spoke about the Brandywine Boost program, which is part of Invent Penn State, a Commonwealth-wide initiative to spur economic development, job creation and student success.
"Brandywine Boost offers support to entrepreneurs and owners of small- and medium-sized businesses," she said. "Our faculty, staff and students use their knowledge and skills to mentor business owners. Working to address actual challenges identified by business owners allows students to experience real-life application of lessons taught on campus."
The chancellor talked about the University's land-grant mission and the importance of meeting the needs of a diverse student body.
"We strive to provide a world-class education that is accessible and affordable — always mindful of the challenges faced by our many first-generation college students and by those who, by necessity, live at home and continue to work while attending classes," she said. "We reflect and embrace the diversity of the areas we serve."
Updating the board on the campus' two newest buildings, Woolever emphasized the impact of the Student Union and Brandywine's first residence hall, both of which opened in 2017.
"Our Student Union and Orchard Hall have truly transformed the student experience at Brandywine," she said. "The addition of on-campus housing addressed a long-term need and the Student Union has become a center for campus and student life. These projects have created a cultural shift on campus and are really positive game changers."
Sustainability is a priority for Brandywine, Woolever said, as reflected in both on-campus and off-campus activities.
"For us, sustainability is both a value and a practice — incorporated into our academic programs, our landscaping and facilities, and our community activities," she said. "Student engagement and outreach efforts strengthen our campus commitment to sustainability."
Brandywine hosts environmental workshops and speakers, celebratesEarth Dayand offers an environmental inquiry minor and an Earth Sustainability certificate. The two new buildings are LEED certified and the campus earned a "pollinator-friendly" designation.
Woolever, who is retiring on July 31, said Brandywine has a bright future.
"The story of Brandywine is a story of growth and transformation, both for our students and for the campus itself," she said. "We adapt to change and we take advantage of new opportunities. We are well positioned to meet the needs of our students and our community."
The campus began in 1967 as Penn State Delaware County, opening in temporary space beneath a roller skating rink in Chester. It relocated to its current site in 1970 upon completion of the first building.
Penn State Brandywine — the name was changed in 2007 — now enrolls 1,400 students and offers 13 baccalaureate degrees that can be completed at the campus and the first two years of most of Penn State's more than 275 majors.