Information sciences and technology (IST) major Cory Kitay never imagined he'd be working nearly 2,000 miles away from Penn State Brandywine during his final year of college. The senior recently returned to campus after a 10-week internship program with Los Alamos National Laboratory (LANL), located in Los Alamos, New Mexico.
Established in 1943, LANL began as "site Y" of the Manhattan Project with the sole purpose of building and designing the world's first atomic bomb.  
Today, LANL conducts several research programs that support the laboratory's overall mission: maintaining the safety, security and reliability of the country's nuclear deterrent without the need to return to underground testing. Focusing on national security, the lab also conducts fundamental studies in high performance computing, alternative energy systems, quantum information, chemistry, advanced materials, earth and environmental science and much more, according to its website.    
During his time with LANL, Kitay worked as an undergraduate computer programmer on a project called PFLOTRAN. He explained that PFLOTRAN is a high performance computing system that was developed to support several real-world scenarios. For example, it is used to better understand the fate of nuclear contaminants from nuclear waste sites in the event of a potentially hazardous leak. The system is also used to better understand the effects of climate change on the Arctic permafrost regions and has countless other applications. PFLOTRAN is used at several Department of Energy (DOE) labs, universities and private institutions.
As an undergraduate computer programmer, Kitay worked with the Computational Earth Science group to develop a skeletal structure for the program PyFLOTRAN, which is an interface that plays an important role in allowing researchers to better streamline the PFLOTRAN workflow. The main goal of the PyFLOTRAN program is to allow its users to easily complete computing simulations while having the ability to quickly understand and organize data.
"This was my first internship as a full-time programmer," Kitay said. "It answered for me the questions of 'is this something I can and want to do?' These are two very important questions. For me, the answers were 'yes.' It was a real confidence booster in that regard. Working at a national laboratory is fascinating. You really learn a lot." 
Kitay explained that one individual who helped prepare him for his internship was Penn State Brandywine instructor in computer science Nannette D'Imperio, who taught Kitay in several of her IST classes. Kitay said that D'Imperio's object-oriented design and software applications course gave him the needed skills to work on a project of this scale. 
"I have known Cory as a student, as a computer science and Java tutor and as an advisee since he began here in the summer of 2012. Cory has been a hard-working, determined student," D'Imperio said. "Students come to college with a specific interest in computers and technology, but have no idea what it is like to work in the field, in the real world, on a day-to-day basis. Internships give students, like Cory, an opportunity to experience the challenges faced, the skills needed and the environment in which an IT professional works."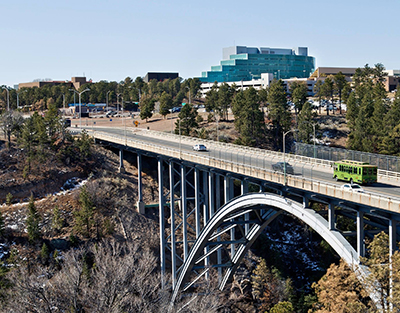 Los Alamos National Laboratory (LANL), located in Los Alamos, New Mexico.