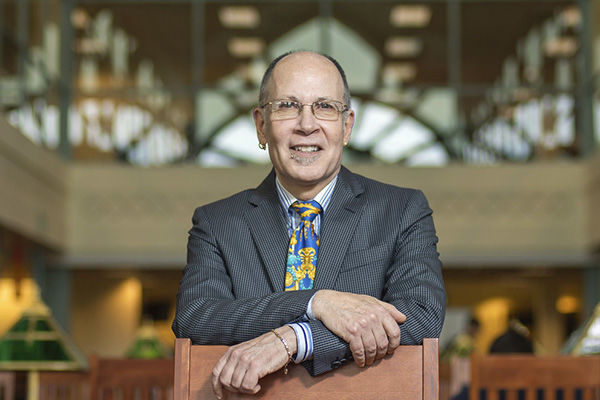 The problematic and contradictory relationship between the art of Italian painter, sculptor and muralist Corrado Cagli and the fascist government that supported him will be explored in a presentation by Penn State Laureate John Champagne at 12:15 p.m. Tuesday, Feb. 19, in Penn State Brandywine's Main Building, room 101. The event is free and open to the public.
Champagne, a professor of English at Penn State Erie, The Behrend College, uses Cagli's career as a starting point for engaging his audience in a discussion of art and the contemporary resurgence of fascism at home and abroad.
"I will be presenting a multidisciplinary program on periods in western history when artists sought to foster social, economic and political change, and political leaders employed art as propaganda," he said. "I'll be discussing many art forms — plays, paintings, operas, frescoes, sculpture — and artists from across the political spectrum, exploring such questions as why and how artists intervened in politics, what forms these interventions took, how political leaders responded, and what this suggests to us about the role of art in the world today."
Champagne is particularly interested in engaging his audiences in a discussion of the role they think art should play in contemporary United States politics.
"I want people to have a clearer historical sense of the often vexed and contradictory relationship between art and politics," he said. "I want to scrutinize our basic assumptions of 'the political' in light of the perceived failure of party politics and an acknowledgment that what is referred to as politics sometimes amounts to the policing of the citizenry."
An annual honor established in 2008, the Penn State Laureate is a faculty member who travels the commonwealth to bring greater visibility to the arts, humanities and the University, as well as to his or her own work. Champagne's laureate presentation is an expansion of his research for his sixth book, an examination of artistic culture of the Italian fascist years of 1922-45, and the relationship of artistic works to the fascist regime.
Penn State Brandywine is located at 25 Yearsley Mill Road in Media.