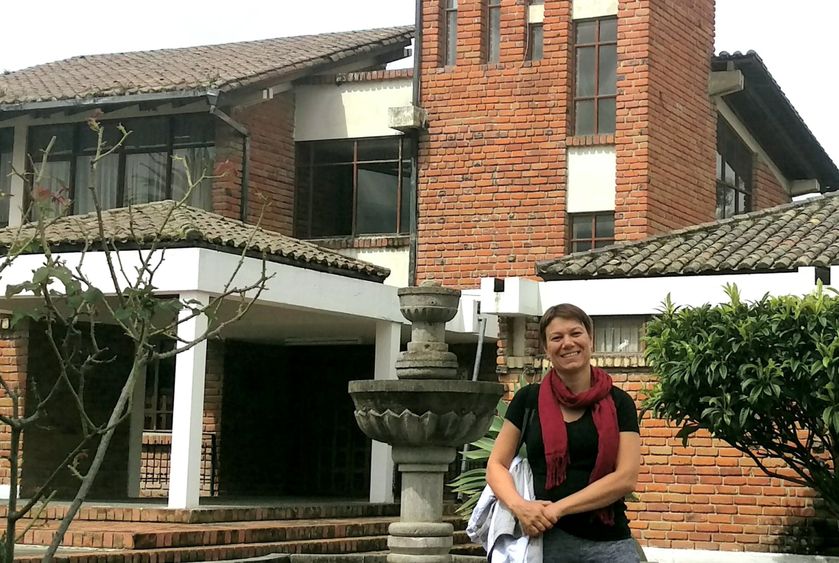 UNIVERSITY PARK, Pa. — Daniela Martin, associate professor of psychology at Penn State Brandywine, has been named a 2018-19 General Education Faculty Scholar.
The General Education Faculty Scholars, representing various campuses, colleges, and General Education areas at Penn State, help build the capacity of faculty to use educational change initiatives to advance greater intentionality in curricular and course design, learning outcomes and assessment, and high-impact teaching and learning practices in general education.
The program started two years ago as the General Education Faculty Fellows and changed to a competitive, application-based process last year. Fifteen faculty will return to the program this year and typically, an appointment is annually renewable for up to three years.
Scholars are selected based on the following criteria:
Demonstrated commitment to excellence in general education, including innovative pedagogy and course design.
Demonstrated appreciation for general education as a cornerstone of academic success and commitment to providing access and service to students across the Commonwealth.
An ability to provide a unique contribution to general education at Penn State.
The interest and ability to act as a campus and University leader in this area.
"The General Education Faculty Scholars is a dynamic and inspiring group of faculty," said Margaret Slattery, director and assistant dean of the Office for General Education. "I am so pleased to welcome Daniela to the group, and I am excited to now be able to tap into her expertise on developing students' engagement with diversity. This year the scholars will continue on working several projects and hosting University-wide workshops. In addition to assisting in the implementation of the new student requirements, they are developing materials to frame the value and intention of General Education for students, as well as contributing to a hub of materials to promote and facilitate equity and accessibility of teaching resources throughout the University."
The General Education Faculty Scholars who are continuing for another year of service are:
Neyda Abreu, associate professor, geoscience and mathematics, Penn State DuBois
Nicole Andel, assistant professor, English, Penn State Schuylkill
Donald Bruckner, associate professor, philosophy, Penn State New Kensington
Jennifer Hillman, professor, psychology, Penn State Berks
Stephen Hopkins, associate professor, music, College of Arts and Architecture
Julia Kregenow, associate teaching professor, astronomy, Eberly College of Science
Karyn McKinney, associate professor, sociology and women's, gender, and sexuality studies, Penn State Altoona
Les Murray, associate professor, ecology, Penn State Abington
Catherine Rios, associate professor, communications and humanities, Penn State Harrisburg
Tim Robicheaux, associate teaching professor, sociology and criminology, College of the Liberal Arts
Kathryn Salzer, associate professor, history, College of the Liberal Arts
Bradley Sottile, lecturer, computer science engineering and aerospace engineering, College of Engineering
Michele Stine, associate teaching professor, biobehavioral health, College of Health and Human Development
Deryn Verity, teaching professor, applied linguistics, College of the Liberal Arts
Craig Warren, professor, English, Penn State Behrend
To learn more about the Office for General Education, visit gened.psu.edu. For more information about the Faculty Scholars program, contact Margaret Slattery at [email protected].
The Office for General Education is part of Penn State Undergraduate Education, the academic administrative unit that provides leadership and coordination for University-wide programs and initiatives in support of undergraduate teaching and learning at Penn State. Learn more about Undergraduate Education at undergrad.psu.edu.