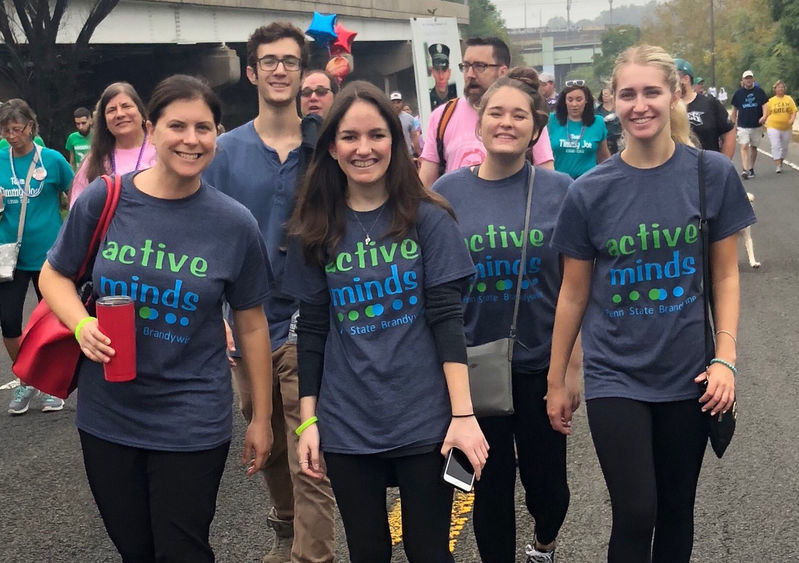 MEDIA, Pa. — Penn State Brandywine is home to more than 30 student clubs and organizations — and in fall 2018, the student body welcomed several new groups to campus. Two of those new clubs, eSports and the Red Cross Club, shared their visions for the future.
eSports
The eSports Club was co-founded by Brandywine engineering major Nicky Distler and information sciences and technology major Hunter Jones.
"Most people don't know this, but 'eSports' is the official term for competitive gaming," said Jones. "For us, the idea was really to create a space on campus where students can unwind, play their favorite video games, and connect with each other."
Distler, Jones and a third founding member originally met through Brandywine's PaSSS program this summer. The students connected over a shared passion for gaming, and their hobby quickly morphed into plans for a campus-wide club.
Although the club does host competitions for fun, its main focus is recreational gaming.
"There are lots of clubs on campus that are focused on community service, outreach or academic enrichment," Jones said. "We want to be a place for people to relax."
Red Cross Club
The Red Cross Club is currently led by co-presidents Pedram Pouladvand and Brooke Lipton, both of whom are studying psychology.
According to their mission statement, the club is geared toward students who are interested in helping their community while gaining research and volunteer experience.
"I got the idea from a club for pre-med majors that existed on campus last year, but did not continue," said Pouladvand. "I thought it would be interesting to start a similar club, but open it up beyond pre-med students."
"The Red Cross Club is not just for majors with ties to the medical field," said Lipton. "We want to bring all majors and backgrounds together to serve our campus and help our community."
The club currently includes students from a variety of majors, including engineering, psychology, biology, and human development and family studies. Future plans include a bowling social and a Hoops for Hearts fundraiser to support the American Heart Association.
Other new clubs and organizations
In addition to eSports and the Red Cross Club, Brandywine students have formally started eight more new clubs and organizations in 2018. New groups include:
Acting Club
Active Minds
College Republicans
Elohim Bible Study
Fishing Club
Institute of Electrical and Electronic Engineers
Penn State Cricket Club
Trap and Skeet Club
To see a complete list of student clubs, visit Brandywine's student clubs and organizations webpage.