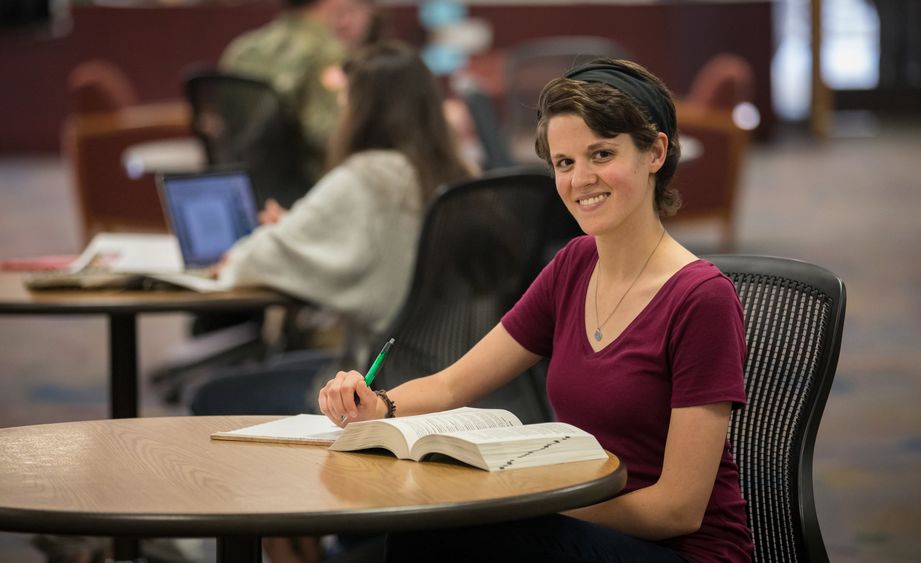 MEDIA, Pa. -- For Catherine Mesure, two internships showed her what she did not want to do post college, and she couldn't be more grateful.
Mesure, a communications major, originally had her sights set on a career in publishing. When she landed her first internship at a Havertown publishing company called Casemate Publishers in 2017, she expected it to be a perfect fit. However, the internship taught her something surprising about her post-college goals.
"It was an interesting and educational experience getting a look at a side of publishing that I didn't know existed before," said Mesure. "But I also found that a job sitting in front of a computer all day is not for me."
Mesure's second internship was with Penn State at the Navy Yard, where she was the only communications intern. This internship was in a workplace setting even farther from what she plans to do after college, but it expanded her portfolio and exposed her to a variety of communications projects.
Mesure found herself creating media lists, running social media accounts, drafting press releases and writing memos — all tasks that she had learned to complete in her communications classes at Brandywine.
"Ironically, my Casemate internship was in the field where I want to work, but it taught me what I didn't want in a job," she said. "On the other hand, my Navy Yard internship was farther from my career goals, but I got a chance to put into practice the things I'd only learned about in class prior to that."
Although neither internship ended up being exactly what Mesure hopes to do after graduating this December, they gave her a clearer picture of what she does hope to find in a workplace.
"Casemate and the Navy Yard were both excellent places, but they required sitting in front of a computer all day, and that's not what I like," she said. "I've learned that what I need in a job is regular face-to-face interaction, something that I didn't take into consideration before."
According to Mesure, that kind of learning curve is one of the most important parts of any internship experience.
"My internships definitely affected my post-college plans," she said. "I didn't realize how much I need to talk to people and be in an environment that is conducive to conversation and interaction. If I hadn't known this before I chose a job, I definitely would have regretted it. That's what is so great about internships. Not only do you get relevant experience, but you find out what you enjoy and what you need in a workplace without putting your long-term job on the line."
Mesure satisfies her appetite for writing and face-to-face conversation on campus as a peer tutor at the Brandywine Writing Studio. She also served as a Brandywine Summer Bridge tutor in 2016 and 2017. After graduating, she plans to move out of state and find a job that continues to let her exercise her passions for people and writing.
"The most important thing I've learned at Penn State is that your success depends largely on you," she said. "Reaching out as a student can be scary — you're 'just a student,' after all — but you can do it if you put your mind to it, and you will get a better picture of your goals. When people see that you're driven and ready for the challenge, they will respond in kind."