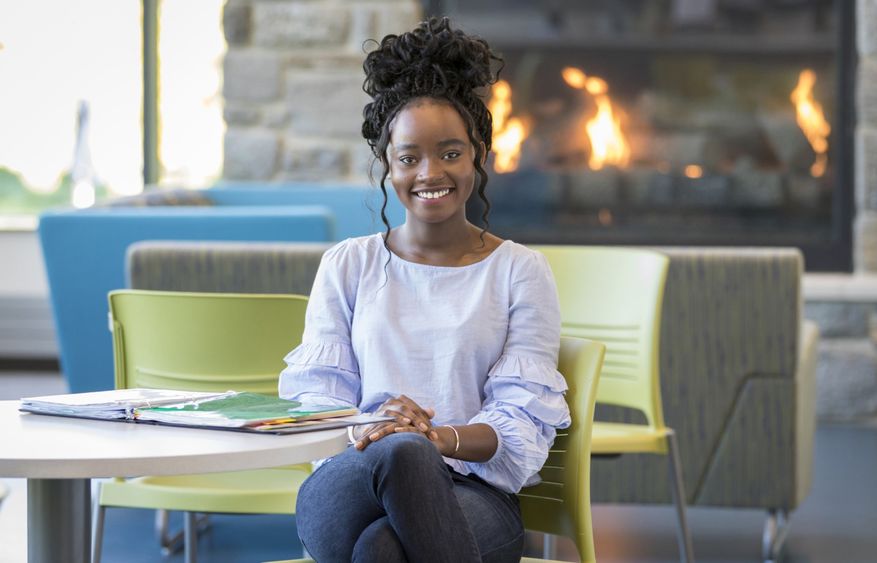 MEDIA, Pa. — Peris Wambui Wamoni, a double major in biology and international studies, recently won Penn State's Ardeth and Norman Frisbey International Student Award. This past semester, Wamoni transitioned from Penn State Brandywine to the University Park campus.
The award honors a full-time, international student who has made outstanding contributions to international understanding on campus through academic, athletic, campus life or community service initiatives.
While at Brandywine, Wamoni was a dynamic member of campus life. She served as president of the Multicultural Club, Student Government Association's diversity chair, a new student orientation leader, a member of the Diversity Task Force Committee, a member of the Student Facility Fee Committee and a student mentor and assistant for the Office of Multilingual Student Programs. She also served as a peer mentor for the Office of Advising and Career Services and Brandywine Learning.
"Wambui internationalized our campus leadership and campus events because she is skilled in getting others involved," said Deb Ousey, coordinator for the Office of Multilingual Student Programs. "She encourages shy students to get involved and she genuinely cares for the international students she mentored."
The 2018 Frisbey award, which inlcudes a $2,000 scholarship, was presented to only three international students University-wide: one undergraduate student, one graduate student and one outstanding leader regardless of academic level.
"I am extremely honored and humbled," said Wamoni. "To have played just a small part in bringing people together on my campus is something I will cherish for the rest of my life."
According to Wamoni, her passion for fostering international understanding was fueled by the friends and mentors she encountered at Brandywine.
"I think what I love most about Brandywine is that everyone wants to see their neighbor succeed — and when they do, they are right there cheering them on," she said. "That is really what makes Brandywine the amazing community and family it is."
Appropriately, those who knew Wamoni at Brandywine say they have learned many things from her frequent examples of leadership, integrity and kindness.
"Wambui's example has served as a model to many others in the campus community," said Christine Brown, coordinator of Brandywine Learning. "Her contributions to enhancing the campus climate and promoting a global understanding have been exemplary."