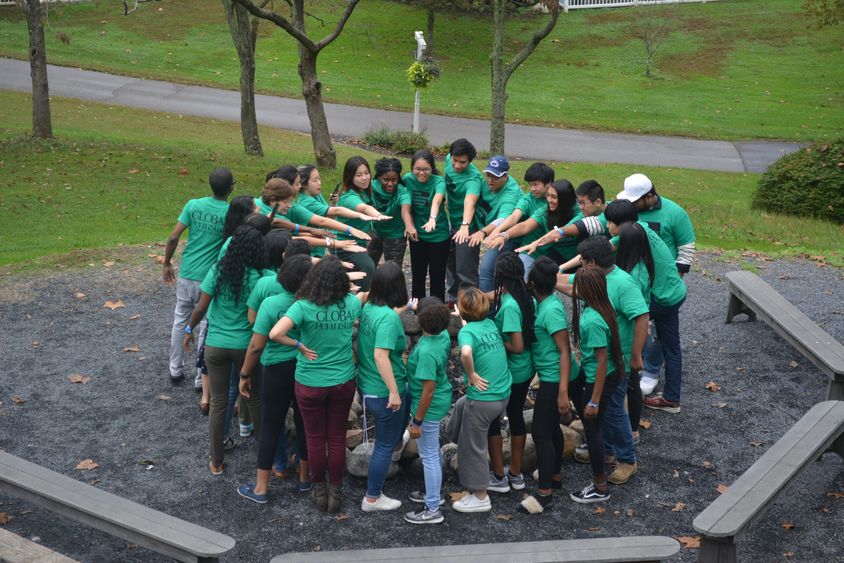 MEDIA, Pa. — Penn State Brandywine recently sent students to represent the campus at Penn State's Eastern Commonwealth Campuses Global Engagement and Leadership Experience (GELE).
According to the GELE website, the conference is a two-and-a-half-day event that brings together international and U.S. students to discuss and learn about aspects of global leadership.
"The conference focused on teaching us to embrace different cultures while gaining leadership skills," said Kennesha Busby, a first-year Brandywine student who attended GELE.
The conference specifically solicits participation from a diverse student demographic on each Penn State campus. For Busby, an international student from Anguilla, GELE was her first leadership conference and she was particularly moved by the amount of cultural diversity represented there.
"In Anguilla, there are a few different cultures here and there, but you don't really get hands-on opportunities to hear about a wide variety of them," she said. "For GELE, they were careful not just to bring in students from one or two places. They took a melting pot and made sure it was diverse."
The students were led through a series of activities, including lectures and interactive workshops, to teach cultural awareness and leadership. One highlight of the week was a "cultural showcase night." The students were given opportunities to celebrate their cultures of origin through art, music, dance and cultural demonstrations.
The lectures and workshops also encouraged students to dialogue constructively about real-world issues pertaining to cultural diversity.
"We talked about current events in the country, what divides Americans and what unites us," said Linh Nguyen, a freshman hospitality management major. "It's still learning, but not in the normal classroom way."
The Brandywine attendees hope to bring their newly learned leadership skills and passions for campus diversity into their classes and student organizations.
"It was fun and meaningful. More people need to be exposed to this opportunity," Busby said.
Deb Ousey, the coordinator of Brandywine's multilingual student program, believes that conferences such as GELE, even when only attended by a few students, positively impact the entire campus community.
"We now have seven students who better understand how to relate to students from diverse backgrounds and who have gained a global perspective," said Ousey. "These students can take what they've learned and bring it back to Brandywine through their everyday interactions, their leadership roles on campus, and in new programming and event ideas."
To learn more about GELE, visit the conference's website.