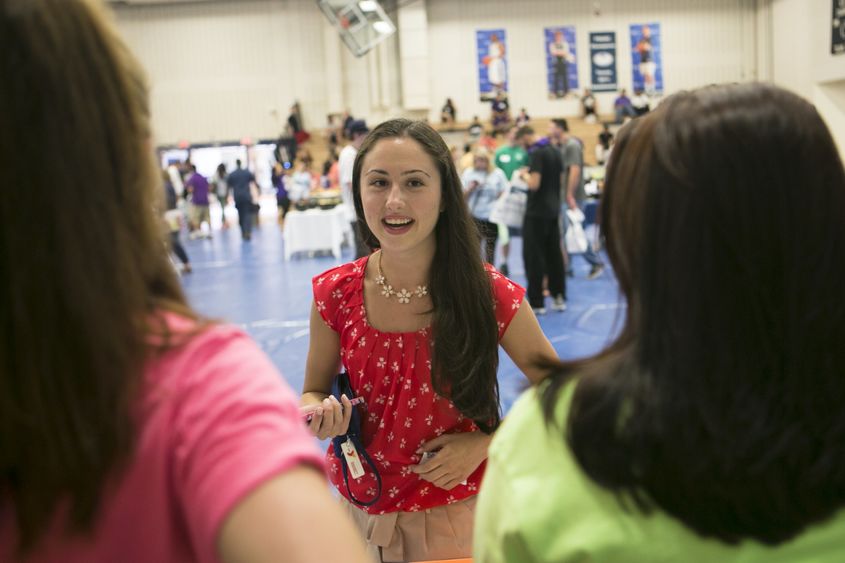 MEDIA, Pa. — Choosing the right university is an important decision, and comparing hundreds of schools can be overwhelming for many high school students. To help make finding the right college easier, Penn State Brandywine will host the Pennsylvania Association of College Admissions Counselors' (PACAC) Delaware County Regional College Fair from 6:30 to 8 p.m. on Thursday, Sept. 28, in the Commons/Athletic Center gymnasium.
This annual event has become known as the kick-off to the college admissions season. Students and their families are invited to meet face-to-face with admissions counselors representing more than 150 colleges and universities from across the U.S. Attendees can arrive at any time during the event to receive information about academic opportunities, scholarships, the admissions process and more.
Penn State Brandywine is located at 25 Yearsley Mill Road in Media. The fair is free and open to all interested high school juniors and seniors and their families. No pre-registration is required.
For more information about the PACAC Delaware County Regional College Fair, contact Dennis Mejias at 610-892-1205 or [email protected].
Penn State Brandywine is located on 112 acres in Middletown Township, Delaware County, with an enrollment of about 1,400 students. The campus offers two associate degrees, 12 baccalaureate degrees and the first two years of more than 150 additional baccalaureate degrees that can be completed at another Penn State campus. In addition, the campus offers internships, undergraduate research opportunities, international study programs, varsity sports and on-campus housing.