Special program gives incoming freshmen a boost as they start their college careers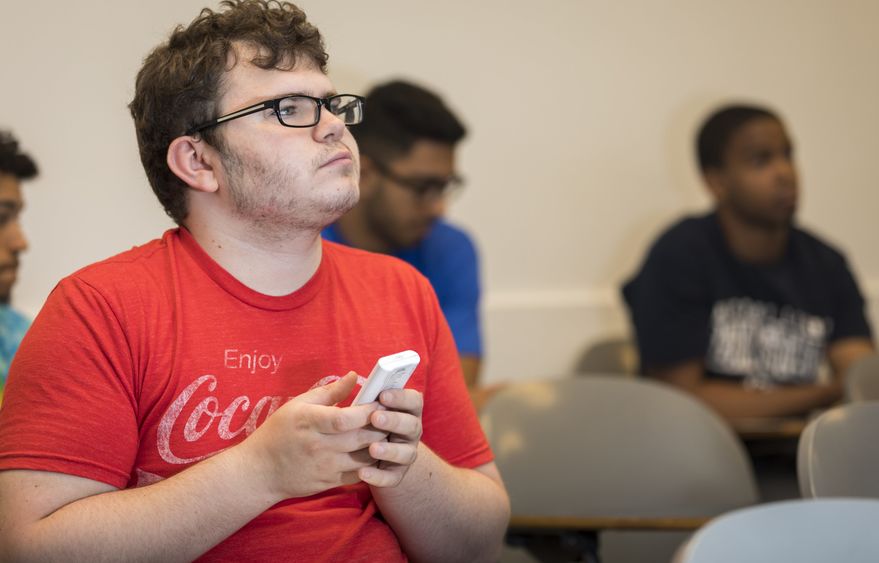 MEDIA, Pa. — For many newly minted college students, the first few weeks on campus can be daunting. That's why several Penn State campuses, including Brandywine, launched the Pathway to Success: Summer Start (PaSSS) program in 2015.
PaSSS, an effort to promote an affordable and accessible Penn State education, allows incoming freshmen to take six credits during their first summer at Penn State and 12 credits during their second summer — providing them with scholarships to offset the cost of attendance. They also receive a stipend for books and fees, and the opportunity to receive work-study positions on campus.
But not all of the program benefits are material. PaSSS students also have a chance to navigate campus, make friends and adjust to college standards.
"When the fall semester starts and all the starry-eyed freshmen anxiously wonder about everything from 'How do I register an iClicker?' to 'Will the professor be nice?' to 'What is a college exam like?', the PaSSS participants will be past all that," said Mark Boudreau, instructor in biology at Penn State Brandywine.
Boudreau was one of several faculty members who recently hosted a luncheon on campus for the 2017 PaSSS students — just one more way the program seeks to welcome its participants and demystify college for them.
"PaSSS has helped me get a feel of college life before I even start," said current PaSSS participant Jonathan Adrien. "I know all the ropes and I'm able to form connections with students, staff and faculty, giving me an edge I would not have if I was not involved in PaSSS."
All of the faculty and staff members involved in Brandywine's PaSSS program look forward to watching the participants thrive in the upcoming year. Although the program is only a few years old, they have seen it yield encouraging results with each new incoming class.
"Besides already having two class requirements knocked off and personally getting to know staff, the confidence of this few weeks of experience really helps them hit the ground running and ensure success from the get-go at Penn State," Boudreau said.
For more information about PaSSS at Penn State Brandywine, visit the program webpage.