This year, as Penn State Brandywine turns 50, we proudly celebrate the accomplishments of our Brandywine alumni.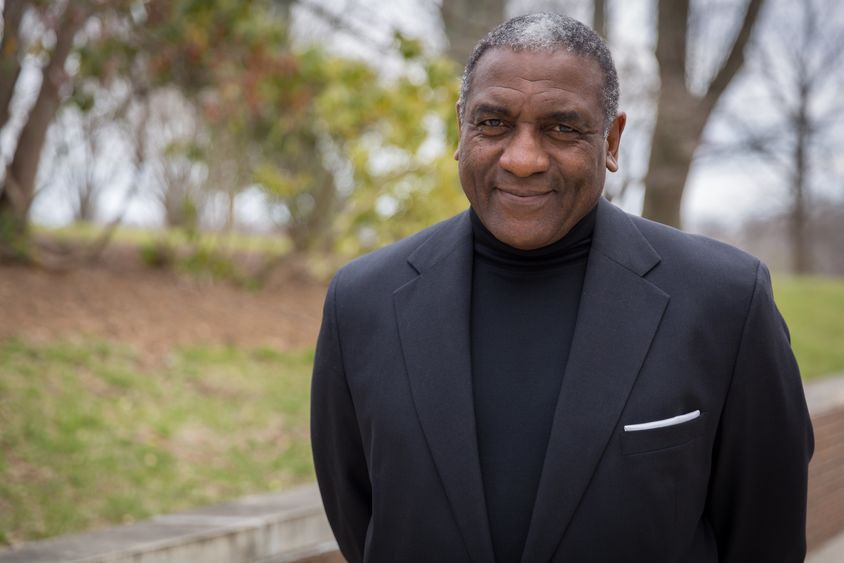 MEDIA, Pa. — K. David Boyer, a 1973 graduate, began his Penn State career at the Delaware County campus, which was renamed Brandywine in 2007. He attended school at the campus during a couple of Brandywine's most formative years — when it moved from the original Chester location to its current home in Media.
Boyer recalls that the Chester facility was located underneath a roller rink — a place that many Penn State students would frequent after their classes.
"One of my fondest memories of Brandywine is the sound of people roller skating in the roller rink above our classrooms," he said. "The sound was an amazing and amusing distraction."
It was during Boyer's second year at the Chester campus that Brandywine relocated to Media. Boyer, along with several other students, was hired to help move the University's furniture and other belongings into its new home.
Both in Chester and Media, Boyer remembers being impressed by the diversity of Brandywine's campus culture. He immersed himself in campus life, taking part in the Keystone Honor Society and student government.
"It was very diverse with its student and faculty community," he said. "I learned how people from different lifestyles and orientations could learn from each other, respect differences and live together with common goals and values."
After graduating from Penn State with degrees in liberal arts and psychology, Boyer served in the United States Air Force, receiving his commission in 1980. He remains in indefinite reserve status after being honorably discharged in 1984.
He then went on to become a highly successful business owner, entrepreneur and public figure. To date, he has served as corporate director of Franklin National Bank, co-founder of TROY Systems and a presidential appointee to the U.S. Agency for International Development in 2008 and 2009 — among other roles.
Today, he is a corporate director at Fortune 500 company Branch Banking and Trust and volunteers with the Virginia Community Development Corporation.
Penn State has celebrated Boyer's accomplishments on several occasions. In 2000, the University recognized him as a Distinguished Alumni, the highest honor awarded to Penn State graduates. He was also recognized as Alumnus of the Year in 2007 and became president of Penn State's Society of Distinguished Alumni in 2009.
No matter how far he ventures into corporate success, however, Boyer plans to keep utilizing the lessons he learned as a Brandywine student 44 years ago.
"My class studies required analytical thinking," he said. "Faculty consistently challenged us to 'think out of the box.' We were encouraged to learn how to work in teams and to learn time management. For me, these skills have been applicable and useful today in both my professional and personal affairs."