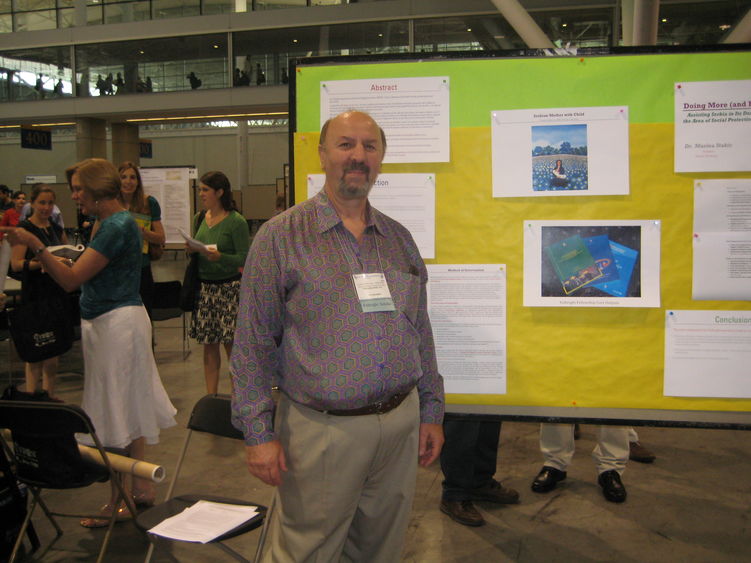 MEDIA, Pa. — Professor Djuradj Stakic once fled Serbia to escape governmental oppression. Now, he's returning to Serbia to work on juvenile justice with scholars in Belgrade.
Stakic, a professor of human development and family studies at Penn State Brandywine, was born and raised in Serbia. He worked for 20 years at the University of Belgrade, but fled Serbia with his family in the mid-1990s to escape an oppressive governmental regime.
"I have managed fine in the United States, but I have always had bitter feelings thinking about children and families still struggling with political turmoil and economic hardship in Serbia," said Stakic.
Driven by his personal knowledge of oppression in Serbia, Stakic has used his tenure as a professor to combat the injustices still faced by people in his country of origin — and as of this year, three of his efforts have been aided by the prestigious Fulbright program.
Stakic received his first Fulbright fellowship in 2002-03. The fellowship allowed him to work as a special adviser to the Ministry of Social Affairs in Serbia during the early years of Serbia's democratic government.
"As a part of democratic transition and European integration of Serbia, we launched reform of juvenile justice and social protection of children projects," he said.
Stakic's experience in Serbia led him to similar projects in Montenegro, Moldova, Kazakhstan, Tunisia, Jordan, Egypt and several other countries. This year, however, a new Fulbright fellowship will once again send him back to Serbia.
"The project will be part of the final phase of a 15-year countrywide project, 'Improving justice for children in Serbia,'" he said. "I will be working on capacity-building of policymakers, professionals and faculties at the University of Belgrade, enabling them to embrace international principles and standards and to implement evidence-based methodologies in the field of juvenile justice."
Beginning in October 2017, Stakic will work with Serbian scholars at the University of Belgrade, his alma mater, to advocate for changes, facilitate international collaboration, develop curricula, edit teaching materials and model student-centered teaching/learning techniques.
Stakic's third Fulbright is not only a vote of confidence in his work from the academic community, but a natural extension of the passion for justice that both made him leave Serbia in the '90s and return as a social advocate in the early 2000s.
"I simply cannot imagine anything more significant than promoting rights and protecting the best interests of innocent children," he said. "They are victims of social disorganization in Serbia. All my efforts as an academic aim to create and sustain child-centered, family-focused and community-based environments for positive youth development in Serbia."
Stakic also will use the Fulbright fellowship to prepare for presentations at three international conferences and begin editorial work on his book, "Forensic Interview with Children Victims of Sexual Abuse."