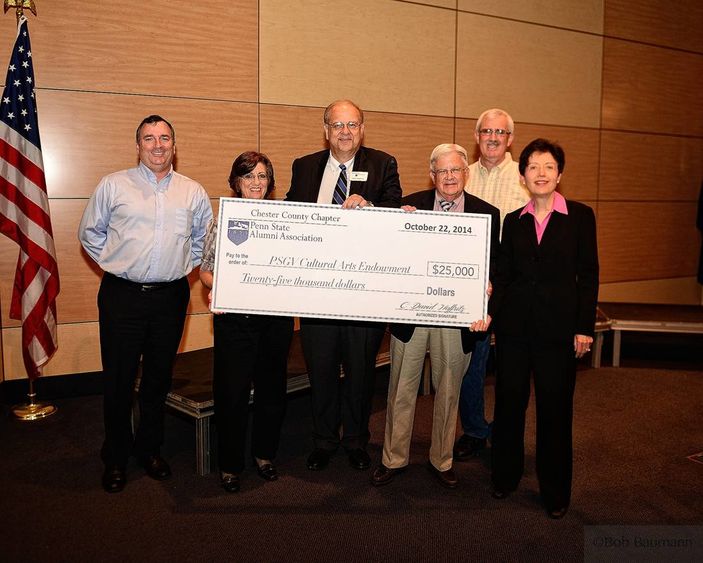 There was much joy at Penn State Great Valley when the Chester County Chapter of the Penn State Alumni Society presented the campus with a $25,000 donation for the campus' community arts and culture program at a concert featuring the Penn State student chorale group, Essence of Joy. The Chester County Chapter of the Penn State Alumni Association and its members established and fully funded the $25,000 endowment to support the campus' cultural arts and community events.
"This is what our chapter does, we raise money for good causes and we have fun doing it," said David Hoffritz, past president of the chapter, as he presented the oversized check to Chancellor Edelbrock. "As far as I know, we are the first PSU alumni group to establish an endowment to support community events. We want to make sure great events like this evening's concert continue."
Under the direction of Penn State Great Valley Chancellor Craig Edelbrock, the campus launched its first arts and culture outreach program six years ago. Through the program, the campus offers free lectures, author talks, film screenings, musical performances and art exhibits that have brought over 25,000 people to the campus.