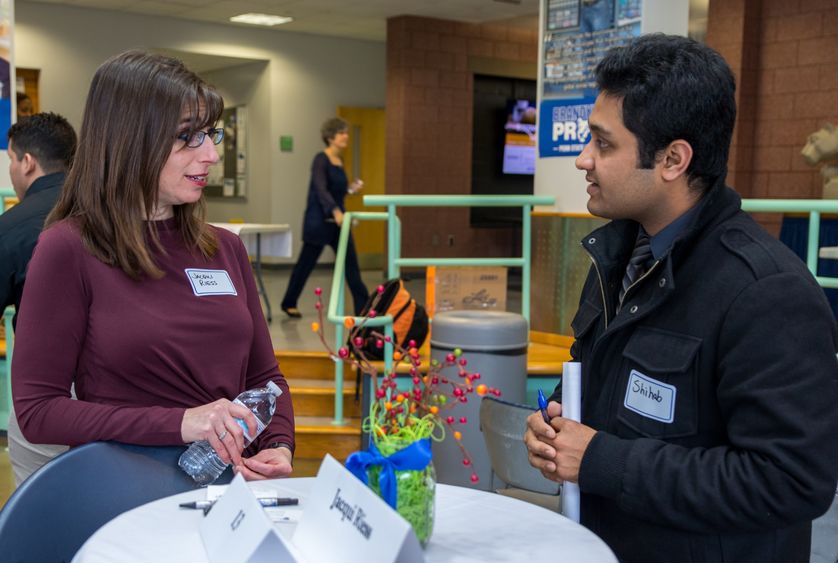 MEDIA, Pa. — For some college students, the networking process can be daunting. To help its student body gain confidence as networkers, Penn State Brandywine's Office of Career Services is partnering with local Penn State alumni to host its annual "speed networking" event.
The event will take place in the Tomezsko Lounge from 12:15 to 1:15 p.m. Sept. 28.
During the activity, participants will interact with several Penn State alumni, including professionals who began their own undergraduate studies at Penn State Brandywine. Through four-minute conversations and a brief lunch at the end of the session, students will get to practice marketing themselves to employers and ask the alumni for advice.
"This is a fun and relaxed way to connect with alumni and hone your networking skills," said Christine Allen, coordinator of Career Services at Penn State Brandywine. "The alumni love to mentor, love giving back, and love helping students practice their networking skills."
According to Allen, the speed networking event is a starting point for other Career Service activities, such as mock interviews and career fairs. It is also an opportunity for current students to learn more about the Penn State Alumni Association.
"Penn State has the largest dues-paying alumni association in the world," said Allen. "The alumni network is one of the best ways to expand your potential opportunities for the future."
Allen encourages all students to take advantage of the speed networking event, especially if they are nervous about networking after college.
"Ask yourself if you're uncomfortable with networking," said Allen, "and if you are, that's your reason to go! You're going to be doing this in the real world. Why not try it with alumni that really care about you and want to mentor you? You might find fruitful connections."