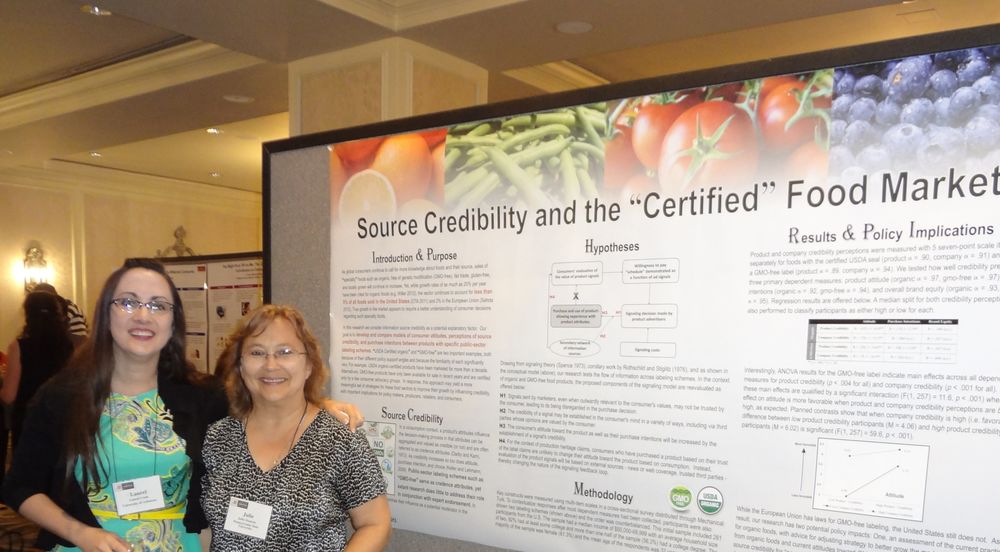 MEDIA, Pa. — For Penn State Brandywine associate professor of business Julie Stanton, marketing and business isn't just about the bottom line. The self-described "macro marketer" is digging deeper and hopes that her research could be used to educate consumers and bring change to government policy.
For over a decade, Stanton has been studying people's attitudes toward foods, particularly foods related to health goals. With health trends changing frequently and several "specialty" foods claiming consumer health benefits, Stanton has set out to better understand how people relate to and understand these "specialty" foods and their messages.
"The core of what we're trying to get at is what is important to people, what do they respond to and what do they understand," she explained. "A big piece of the puzzle for consumers is education. Knowing what products are and what they are not."
Stanton explained that the many different food labels, misleading health claims and confusing terminology combine for a loss of understanding for many customers.
"Not only are people feeling a degree of information overload, but some of our research has shown that (information overload) affects whether people understand the terminology. Those who say 'Yes, I'm overwhelmed' also show a significantly lower understanding of the terms."
Since her findings reveal a disconnect between consumers, and food marketing and food labeling practices, Stanton believes that the results of her research could be used by policy makers to change guidelines related to marketing and labeling food products.
"I think any time we make clear that we're unsuccessful in the current practice in achieving whatever the (public policy) goal is, then we're adding to what policy makers have available to them and can then make better decisions with," she said.
Along with publishing several journal articles about her research, Stanton has presented her findings at multiple conferences, including the Marketing and Public Policy Conference in Washington, D.C., and the Macromarketing Conference in Toronto, both in 2013.
"Really, what matters is understanding how people think," explained Stanton. "That's the challenge in research. To get behind the scenes in people's minds and see what matters to them and what linkages they draw between a product and who they are. That's the way that we learn what information they really need to make the best choices for them. Our food industry is so complex and guided by too many different goals, so individuals need help to navigate it successfully."