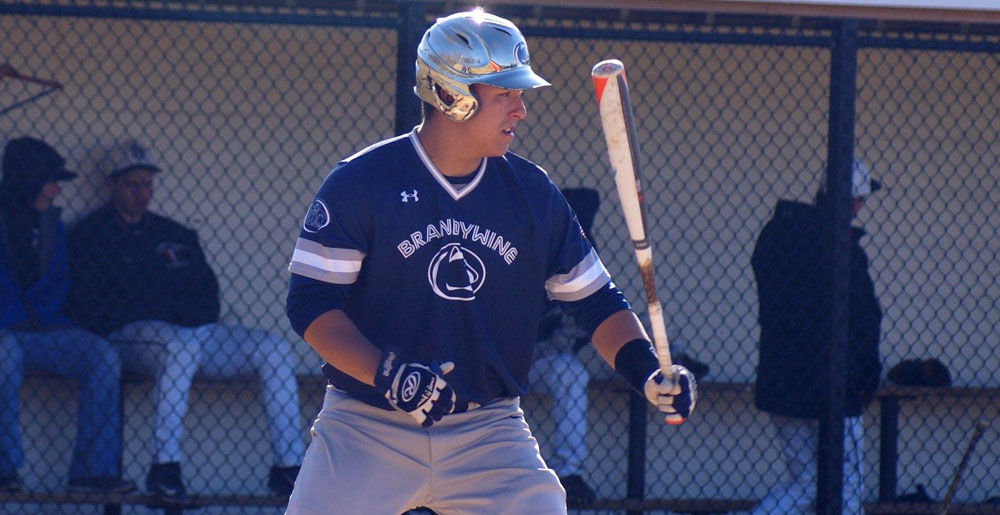 MEDIA, Pa. — Penn State Brandywine senior third baseman Tom Osenbach was selected to the CoSIDA Academic All-District First Team on Thursday afternoon.

Osenbach is the third student-athlete from Brandywine to receive the distinction, joining fellow seniors Miranda Biondi (volleyball) and Manny Amine (men's soccer), who were both selected in 2014. Amine went on to earn academic All-American accolades from CoSIDA and Capital One.

Osenbach and the additional 51 First-Team Academic All-District honorees from non-NCAA school around the United States and Canada now automatically advance to the CoSIDA Academic All-America Team ballot, where first-, second- and third-team All-America honorees will be selected later this month. The academic all-district and All-American programs showcase student-athletes who excel both on the playing field and in the classroom.

The 2016 Penn State University Athletic Conference Hitter of the Year, Osenbach was the lone honoree from a PSUAC or USCAA institution.

Osenbach, who boasts a 3.55 grade-point average, will be graduating from Penn State on Saturday with a degree in information sciences and technology. Later this spring, Osenbach will earn the USCAA National Academic Award for the third time, while also claiming his fourth PSUAC All-Academic Team award.

A two-time USCAA All-American, Osenbach claimed his fourth-straight First Team All-PSUAC nod this spring after batting .413 with 50 hits and 27 runs batted in. He completed his 138-game career with 178 hits and 122 RBI.